Autumn Home Decorating: must-have accessories for a warm and inviting home
Posted by Constantine Kirillov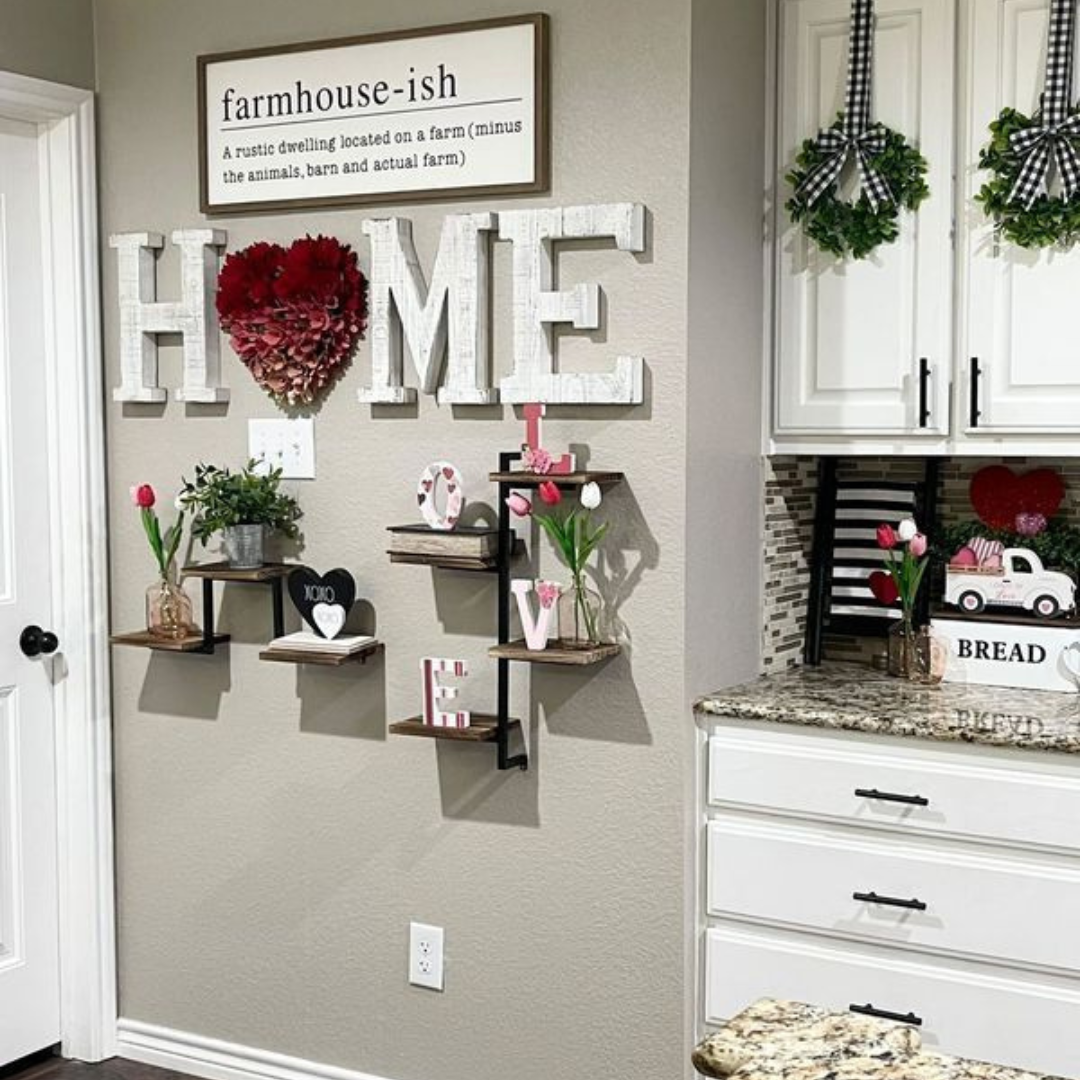 As the weather cools down and the leaves start to change color, it's the perfect time to cozy up your home and get it ready for autumn. Here are some must-have accessories to help you make your home warm and inviting this season.


1. A Welcome Mat: First impressions matter, so make sure your guests feel welcomed as soon as they come to your door with a cute and festive welcome mat. There are plenty of autumn-themed Mats available online or at your local home goods store. Pick one that fits your style and personality.
2. Fall Wreaths: A wreath is a great way to add a touch of autumn to your home without going too overboard. There are many different styles and sizes available, so you're sure to find one that fits your taste and budget. You can hang it on your front door, over the fireplace, or even on a wall in your living room.

3. Throw Blankets: As the weather gets colder, you're going to want to have plenty of cozy throw blankets on hand to keep you and your family warm. Choose a few in different colors and patterns that match your decor, and make sure to keep them within easy reach so you can grab one whenever you need it.

4. Candles: Candles are always a great way to make any space feel more inviting, but they're especially nice in the fall when you want to enjoy the cozy scents of pumpkin, cinnamon, apples, and more. You can buy candles premade with these scents or make your own by combining essential oils with a carrier oil like coconut oil. Just place them around your home where you want the scent to be strongest.

5. Shelves: 
One of the reasons why wooden shelves are a must-have accessory for a warm and inviting home is because they add warmth to a room. Wood is a material that has a natural ability to make a space feel cozy and inviting, which is why it is such a popular choice for furniture and accessories. If you want to create a space that feels warm and welcoming, then adding some wooden shelves is a great way to do it.

6. Pumpkins: Pumpkins are synonymous with autumn, so it's only fitting that they should have a place in your fall decorating scheme. You can use real or artificial pumpkins; just choose ones that compliment the other colors in your room. Place them on shelves, tables, mantles, or anywhere else you want to add a touch of fall flair.

7. Fall Flowers: Bouquets of seasonal flowers are always a welcome addition to any home, but they're especially pretty in shades of orange, yellow, red, and brown – perfect for autumn! Pick up a bouquet at your local grocery store or farmers market, or arrangement some flowers from your garden if you have them.

8. Warm Lighting: Swap out any bright white lightbulbs for warmer ones with a yellow or amber tint; it'll give any room an instant feeling of warmth (and save on energy bills!). You can also add decorative lamps or string lights throughout your home for an extra bit of coziness this season.

9. Wood Signs: There's something about wood signs that just screams "autumn."  Wood signs are a popular form of home decor, and for good reason. They're versatile, stylish, and can be personalized to fit your unique aesthetic. At Comfify, we offer a wide variety of wood signs that are perfect for any room in your home. Our selection includes everything from funny quotes to nature-inspired designs, so you're sure to find the perfect sign to suit your taste. Plus, our high-quality construction ensures that your new sign will last for years to come. If you're looking for a way to add some personality to your home décor, consider investing in a wood sign from Comfify
Wicker Storage Baskets for Organizing -Comfify
10. Baskets full of Fall Goodies: Baskets filled with Halloween candy, mini pumpkins, gourds, fall leaves, etc.. make great decoration pieces and double as thoughtful gifts for friends and neighbors (just be sure to remove anything edible before it goes bad!). Tie ribbons or bows around the handles for an extra bit of flair, and voila – instant autumn charm!

Conclusion:  Whether you're just starting to decorate for fall or are looking for a few new ideas, we hope that this post has inspired you. From simple touches like adding cozy pillows and blankets to your living room seating area to bringing in some festive autumnal flowers, there are plenty of ways to add a touch of autumn magic to your home without spending a fortune. Be sure to check out our selection of affordable home decor accessories  perfect for giving your space an instant makeover – and don't forget to share your own tips and tricks for creating a warm and inviting autumnal home in the comments below!