Breaking Down comfify's Kitchen Accessories That'll Help You Become a Better Cook in 2022
Posted by Constantine Kirillov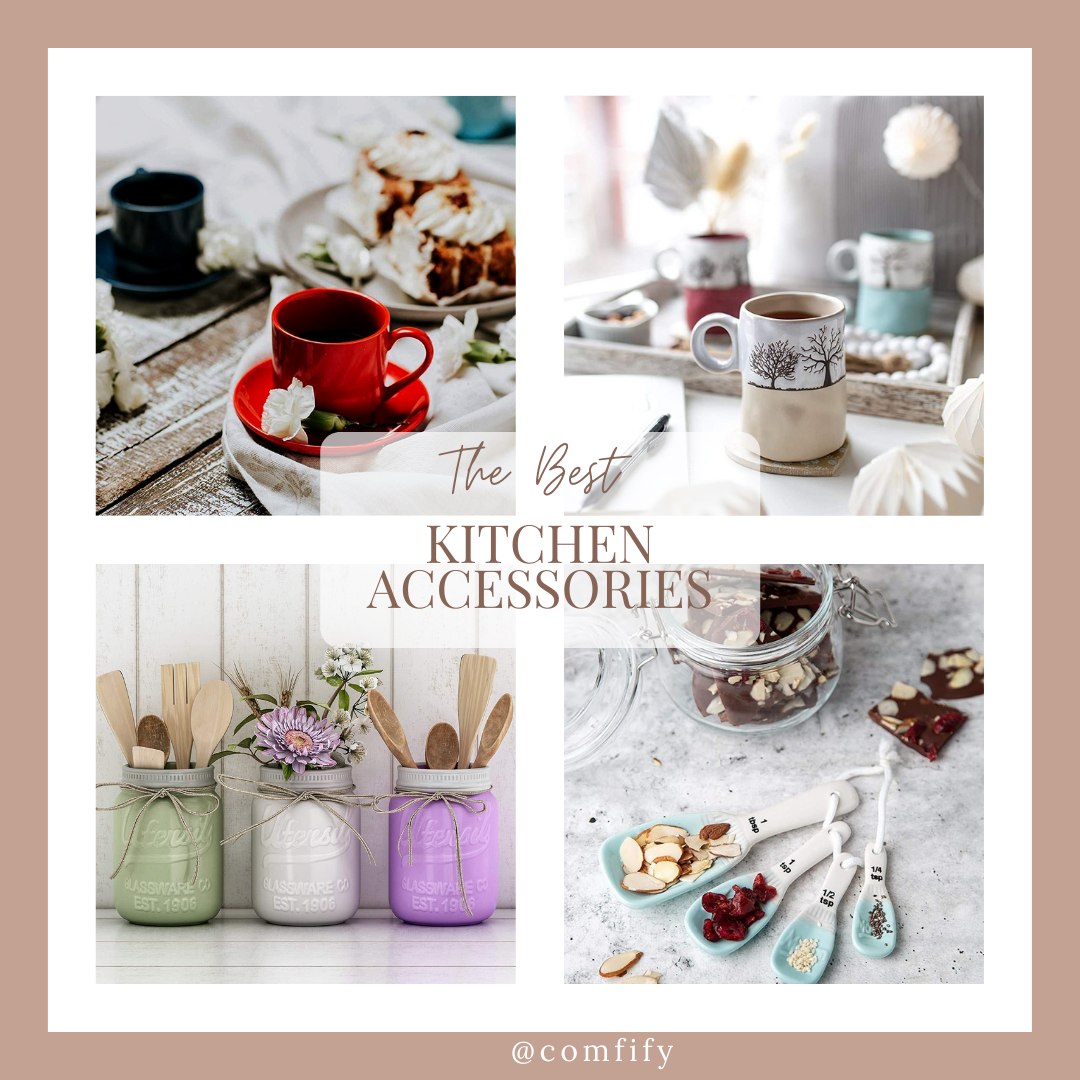 Kitchen gadgets are often overlooked but can be a useful way of saving time in the kitchen. We've found some great tools for you to try out this year, so get ready!
If there's one thing we know about cooking it's that every moment counts—and sometimes our fastest paths between here and there involve taking advantage on technology's ability make life easier while also helping us stay organized at home or away from work (especially if friends are coming over).
Whether you're just getting started in the kitchen or want an upgrade, our curated list of today's top-rated products will help make cooking easier and more enjoyable.
 Cooking can be a fun and rewarding experience, but it can also be challenging. If you're looking for a tool that will help make cooking easier, then you need a comfify colander collapsible. This unique kitchen accessory is Designed with superior drainage in mind, this convenient collapsible colander is perfect for rinsing fruit and vegetables, draining pasta and noodles, or even canned foods.Plus, it's collapsible for easy storage, making it the perfect addition to any kitchen. 
With our wide variety of mason jar kitchen accessories, you can stay organized and have peace-of mind that nothing will get lost in the dishwater. These airtight lids are great for keeping flour or tea fresh without worrying about it getting contaminated with unwanted flavors from other foods around your house!
Our Mason Jar kitchen accessories also come with air-tight lids that will make sure your flour, coffee, tea or sugar don't lose any flavor or that nothing gets inside them. You can stay relaxed now that everything is taking care of.
The ideal bread slicer for homemade bread: Our bread slicer offers a remarkable capability of cutting slices of bread evenly, and it's stable on the kitchen counter while keeping your fingers safe every time.Compact and easy, this manual slicer won't take up valuable kitchen space. Part from helping you save kitchen space, the slicer can be cleaned easily thanks to the bottom tray that collects the crumbs generated amid cutting.
As we all know, the key to becoming a better cook is practice. But who has time to make dinner every night? That's where the Bamboo Sushi Making Kit comes in. With this handy little set, you can make sushi at home in no time! The kit comes with everything you need, including Nori seaweed sheets, rice vinegar, and bamboo mats. So why wait? Get your Bamboo Sushi Making Kit today and start cooking like a pro!