"How to style a room with only one piece of furniture"
Posted by Constantine Kirillov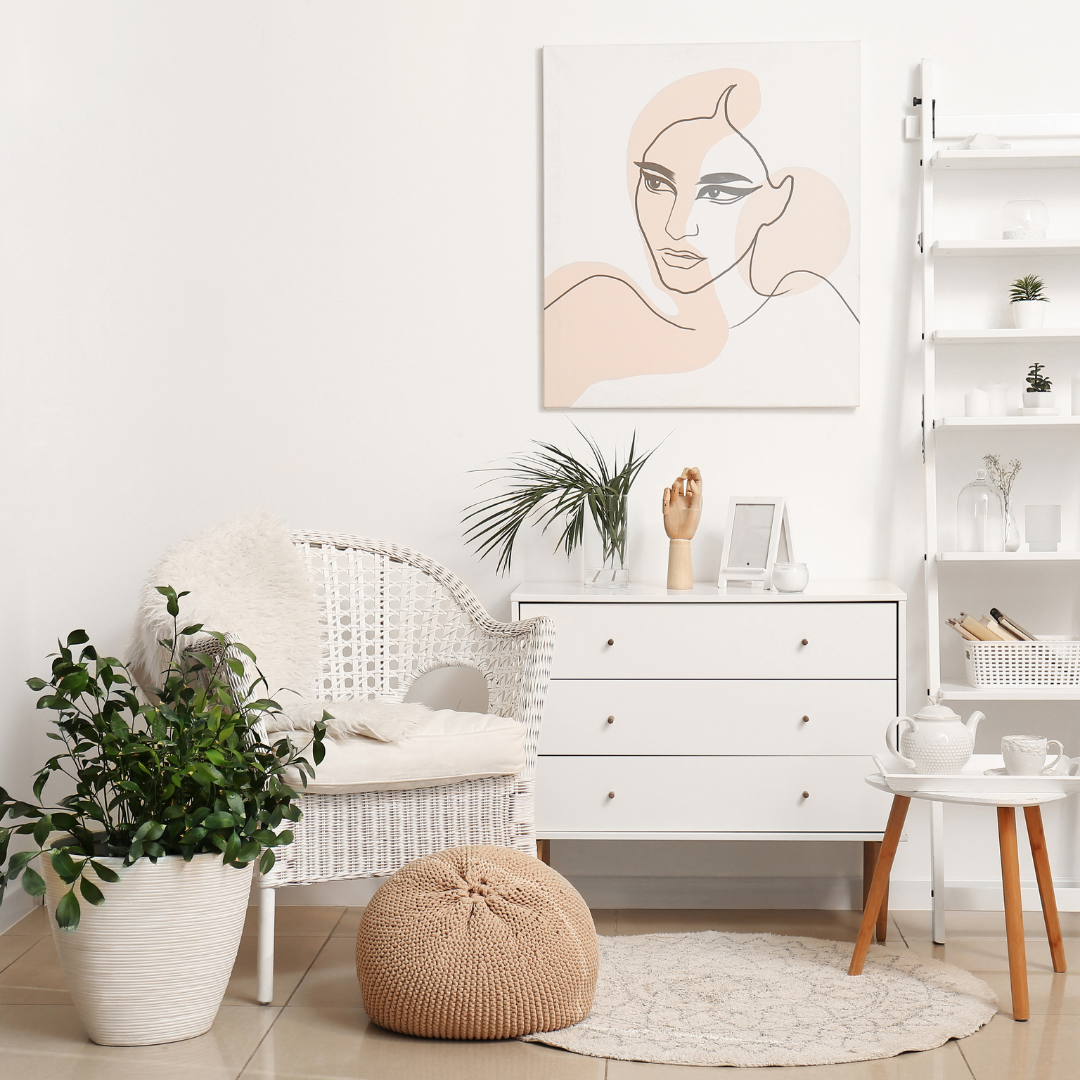 Your home is your personal sanctuary. The place where you can relax, be yourself, and feel most comfortable. So why not make it a reflection of your unique style? With a little creativity, it's easy to turn even the blandest room into a chic and inviting space. And you don't need a lot of furniture to do it. In fact, with just one piece as your starting point, you can create a whole new look for your home. Here's how:
1. Choose a piece of furniture that is versatile and can be used in multiple ways
 Farmhouse, Wall Mounted Floating Shelves by Comfify. These shelves are perfect for small living spaces because they don't take up any floor space and can be mounted on the wall. They come in different colors and finishes so you can choose the perfect set for your home. Plus, they're versatile and can be used to store books, DVDs, ornaments, and more. Give these shelves a try to declutter your living space and create extra storage.

2. Add accessories to the room to give it personality and style
Your home need to reflect your personal style. One way to do that is by adding stylish accessories to each room. This can be anything from pillows and throws to artwork and vases. By mixing and matching different pieces, you can create a look that is entirely unique to you. And best of all, it doesn't have to cost a fortune. Start shopping your own home for items that can be repurposed as accessories, or hit up your local thrift store for some hidden treasures. With a little imagination, you can turn any room in your house into a stylish showpiece.
3. Use color to create a cohesive look
One of the easiest ways to create a cohesive look in the living room is by using color. While it's tempting to go with your favorite colors, it's often best to use neutrals as a base and add pops of color through accessories and décor. With that in mind, here are a few tips for using color in the living room.
a. Start by painting the walls a light color to create an airy feeling
b. Add pops of color with accessories and furniture
c. Use similar colors together to create a cohesive look
d. Don't be afraid to experiment with different shades and textures
e. Make sure all the colors in the room work well together
f. Use neutrals as your base color for a timeless look
4. Hang artwork or mirrors on the walls for visual interest
One simple way to add visual interest to any room is to hang artwork or mirrors on the walls. Artwork can be anything from a painting or sculpture to a poster or photograph. Mirrors are also a great way to add visual interest, and they can also make a small room feel larger. If you're looking for something new to spice up your space, consider adding some artwork or mirrors to your walls.

5. Play around with different layouts until you find one that you like
In this day and age, people are always looking for new ways to style their homes on a budget. If you're looking for a way to make a big impact with just one piece of furniture, consider using a layout that is unconventional for your room. By experimenting with different layouts, you can create an eye-catching space with minimal effort and expense. Here are a few ideas to get you started:

Use a sectional instead of traditional furniture arrangements.
If you have a large living area, try breaking up the space by using a sectional rather than traditional furniture arrangements. This will help to make the area feel more cozy and intimate.
Create an interesting focal point with your furniture placement.
6. Don't be afraid to experiment - there are no rules when it comes to interior design!
There are no rules, so go ahead and try new things. You may be surprised at how much you like a certain style or color scheme. Be bold and have fun! Your home should reflect your personality, so make it a space that you love coming home to. Thanks for reading!