4 Ways to Use Kitchen Utensils to Spruce Up Your Decor
Posted by Constantine Kirillov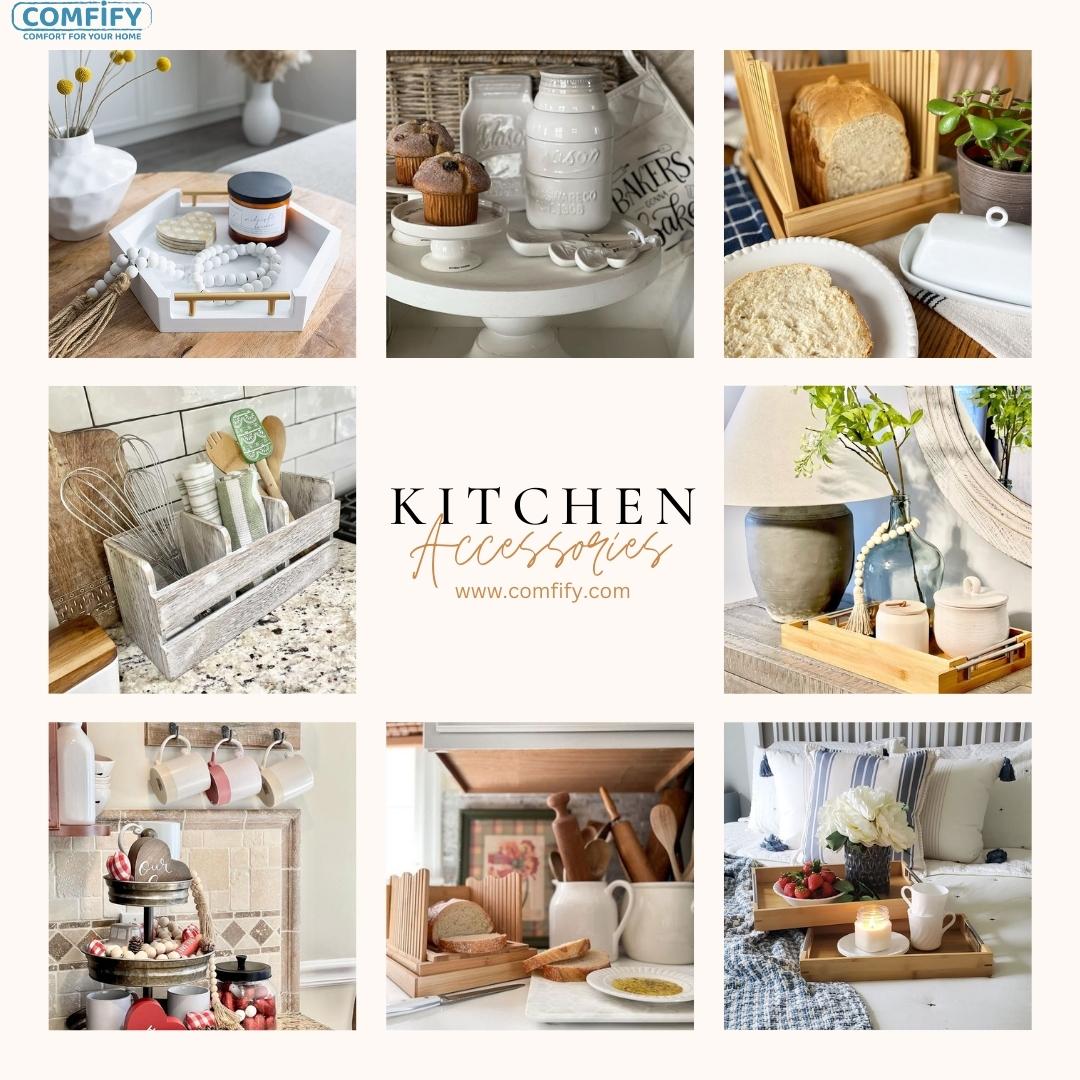 4 Ways to Use Kitchen Utensils to Spruce Up Your Decor

If you're anything like me, your kitchen is the heart of your home. It's where you cook, where your family gathers for meals, and where you entertain guests. But sometimes, no matter how hard you try, your kitchen can start to feel a little… well, boring. If you're looking for a way to add a little life to your kitchen without breaking the bank, I have just the solution: using kitchen utensils as decor!

1. Use a colander as a vase.
Colanders come in all shapes and sizes, which makes them perfect for holding everything from a few stems to a full bouquet of flowers. Plus, they add a touch of whimsy to any space. Simply rinse out your colander (I recommend using one that's no longer being used for cooking), fill it with water, and arrange your flowers. Voila! Instant decoration.


2. Hang pots and pans on the wall.
This is a great way to add both function and decoration to your kitchen. Choose a few of your favorite pots and pans (I recommend sticking to three or four), and use S-hooks to hang them on the wall. Not only will they look great, but they'll also be within easy reach when you need them while cooking.

3. Repurpose an old cutting board as a serving tray.
Cutting boards come in all sorts of shapes and sizes, which makes them perfect for repurposing as serving trays. Simply sand down any rough edges (if necessary), add some handles (I like using leather straps), and voila! You've got yourself a unique serving tray that's sure to spruce up any party spread.


4. Use mason jars as drinking glasses.
Mason jars are extremely versatile and can be used for everything from storage to decoration—including drinking glasses! Simply wash out some jars (I recommend using ones that are no longer being used for canning), add some straws, and fill with your favorite beverage. Your guests will love sipping on their drinks out of these cute glasses, and you'll love not having to worry about losing or breaking your good glassware.

Conclusion:
Conclusion paragraph: So the next time you're feeling bored with your kitchen, try one (or all!) of these fun ideas to give it new life. Your guests will be impressed, and you'll get a little extra satisfaction knowing that you created something beautiful out of something utilitarian. And if you need some help getting started, COMFIFY has a wide selection of kitchen utensils that are perfect for any decorating scheme. With our products, you can easily add personality and pizzazz to your kitchen without breaking the bank. We hope you enjoy trying out these ideas - happy decorating!