How to Incorporate Accents Into Your Bedroom Decor scheme
Posted by Constantine Kirillov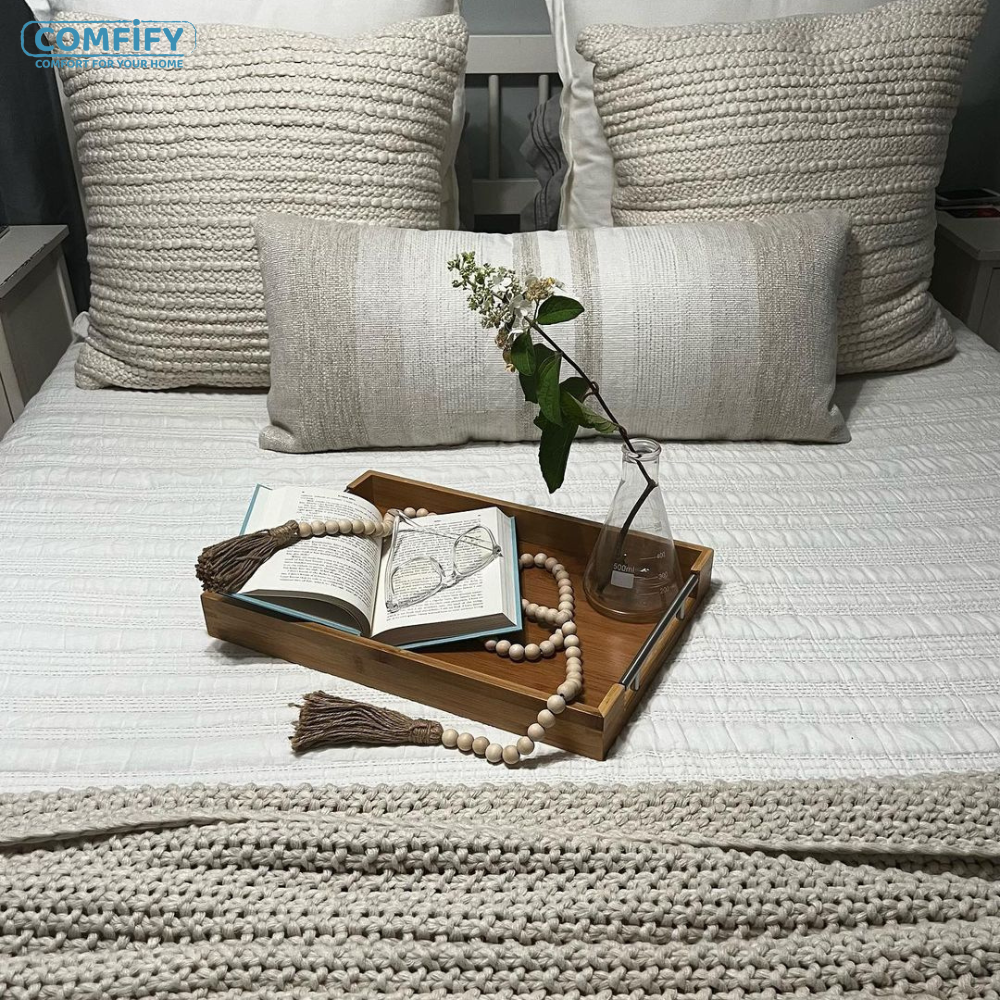 Your bedroom should be a haven; a place where you can relax and recharge after a long day. But achieving that tranquil oasis can be difficult, especially if you're working with a limited budget. One great way to add some pizzazz to your bedroom without breaking the bank is to incorporate accents into your decorating scheme. With a few well-placed accent pieces, you can turn your boring bedroom into a stylish retreat. Here are some tips on how to do just that.


Colorful Accents
Adding a pop of color is an easy way to spice up any room, and your bedroom is no exception. If your walls are neutral, consider adding some colorful accents in the form of pillows, throws, or even wall art. Not only will this add some visual interest to the space, but it can also help inject some much-needed energy into the room. If you're not sure what colors to use, start by looking at the color wheel. Complementary colors (colors that are opposite each other on the wheel) tend to work well together, so pairings like yellow and purple or red and green are always safe bets.


Texture & Pattern
Another great way to add some interest to your bedroom is to play with texture and pattern. If your bedding is solid-colored, consider adding some patterned throw pillows or a textured blanket at the foot of the bed. You can also add dimension by hanging tapestries or woven wall hangings on the walls or using Area rugs on the floor. Just be careful not to go overboard—too many patterns can make a space look cluttered and busy. So stick to one or two patterns per room and mix them up by playing with different scales (large florals vs. small polka dots, for example).


Furniture & Accessories
Your bedroom furniture and accessories are other great opportunities to add some personality to the space. If you have plain bedside tables, consider adding some funky lamps or interesting artwork. And if your dresser is looking a little lackluster, try accessorizing it with items like vintage jewelry boxes or family photos in cute frames. These small changes can make a big difference in how your bedroom looks and feels—and they won't cost you an arm and a leg!

wooden floating shelves-COMFIFY
Conclusion:
 By using accents in your bedroom, you can create a stylish and comfortable space without spending a lot of money. With just a few simple changes, like adding color, texture, pattern, and unique furniture and accessories, you can transform your bedroom into a relaxing oasis. So get creative and have fun with it! And if you need some help getting started, be sure to check out the great selection of shelves and other accent pieces available from Comfify We know you'll find something that perfect for your bedroom decorating scheme. Thanks for reading!