Top design trends of 2022
Posted by Constantine Kirillov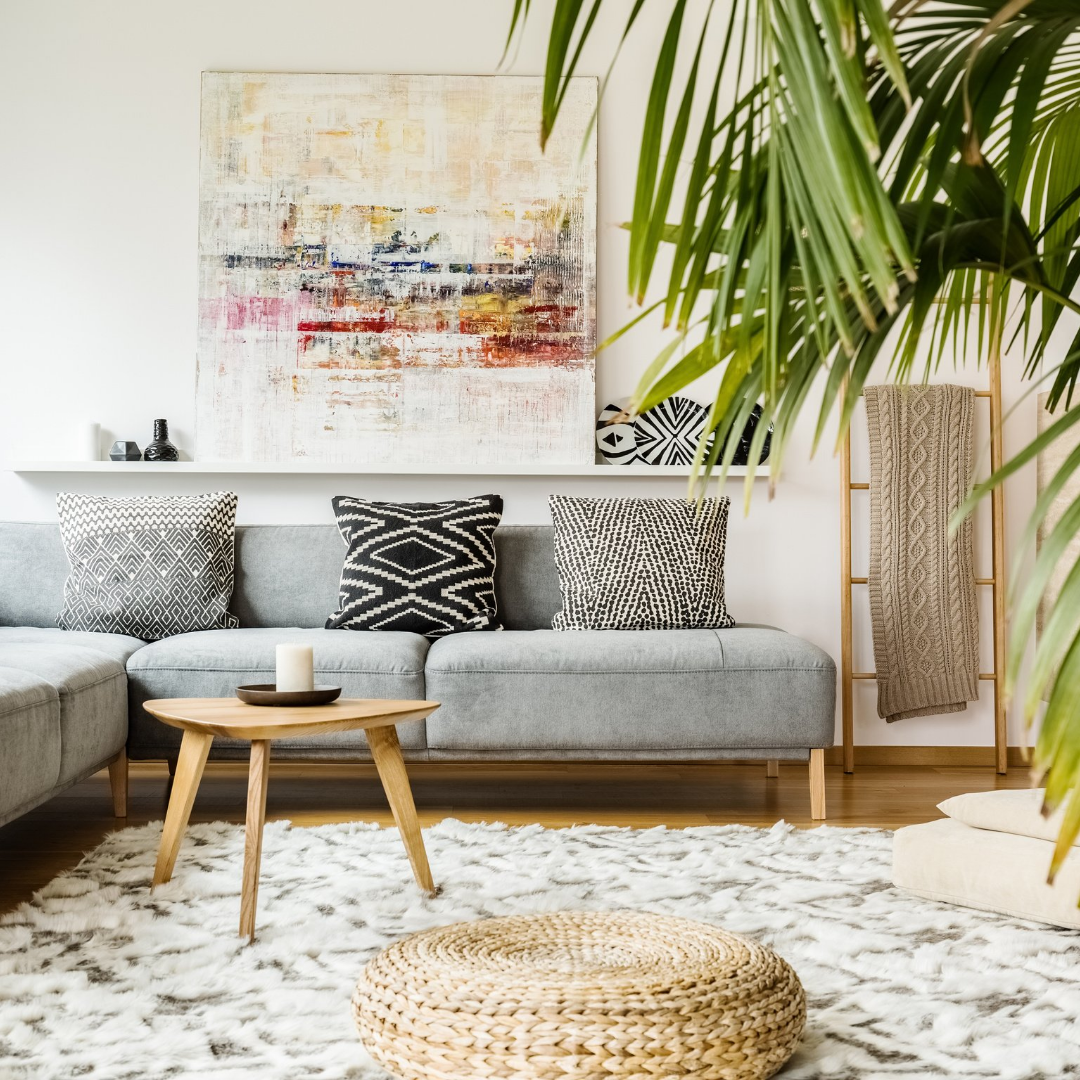 The desire for comfort and stability led many of us to decorate our homes this year, but designers say that these same themes will continue as the most popular in interior design trends. "The last couple years have given so many people an opportunity to reflect on who they are," says designer Joshua Smith with Interior Designs by Josh. 'Our houses should inspire you mind while nourishing spirit--that can be expressed various ways depending on what personality type or lifestyles we lead."
There are a lot of new styles, colors and materials for the home coming soon! With these top 8 trends experts say will be everywhere in 2022
1. Shades of Green
The seasonal transition from winter to spring is often marked by a change in color trends. In 2022, paints companies are predicting that green will be this years' most popular hue--and designers love it too!The color green has always been a comforting reminder for many people that they need to find connection with nature, even if it's only inside. After the COVID-19 pandemic made us move all our social gatherings outside--we're bringing this influence right into your living room!
2. Curved Lines
It's no surprise that in furniture, patterns and architecture trends are changing. The angular shapes popularized a decade ago have given way to softer wavier lines as curves were noted for their surges last year by Pinterest trend prediction report which called out significant increases on search interest from consumers looking at curved walls or living room couches over recent months
When we're feeling anxious or stressed out, it's nice to come home and surround yourself with soft things that offer comfort. That is why fashion designers are now designing furniture in ways which make customers feel safe again--curved shapes seem more forgiving than sharp angles (and even straight lines). As economic conditions worsen around the world people want our fabrics-from clothes fibers all throughout their day -to be embrace them as well so they can begin recovering soon!
3. Warm Neutrals
With cooler colors trending, people are turning their attention to warmer tones and rich earthy hues. "I predict that we'll see the resurgence of so much more," says Smith about these comforting neutrals like beige or cream-colored walls with browns thrown in for good measure! Expect creams, taupes (a dark ochre colorway), camels (often compared to rust but lighter) — even some oranges—to appear on upholstery pieces such as carpetsing furniture around your home while they help foster an inviting atmosphere that can't quite decide if it wants cozy or elegant but does both until you say otherwise .
4. Layers of Texture
In 2022, the most popular interior design trends are texture and pattern. South Carolina designer Caroline Brackett predicts "anything furry" will be in style for this year while Erin Coren of Curated Nest Interiors says we can expect more fringe on furniture as well decorative trimming with an emphasis towards layers/textures that she believes has been present throughout fashion lately but often goes unnoticed until it surfaces again another time-even walls may receive textural treatments through techniques such lime washing or paint products which give them a plaster finish reminiscent to old world materials used back when homes had rich color schemes
To achieve a cozy, layered look through furniture and accessories you'll need to search out the right materials. Pair natural stones with leathers for an elegant combination; use wood tones in your living space while keeping it lighthearted with bouclé textured fabrics on pillows nearby-these will all help create different looks depending what's appropriate where!
5. Mixing Vintage and New
People are increasingly sprinkling in antiques and vintage pieces among more modern designs. "Antique-sourced decor is not only eco-friendly since you're repurposing items, but it allows there to be a juxtaposition between old and new." Especially amid supply chain disruptions or months long backorders--shopping for furniture has never been so easy!
6. Biophilic Design
Plant parents are using plants to create a more natural feel in their homes. Plant-covered walls, hanging installations and even window boxes are just some of the ways that people have been experimenting with this trend for inspiration from nature's connection as humans evolved over time
This new endeavor has roots deeply ingrained within us; historically having access and being surrounded by it provided food items such as clothing we need today too!
7. Decline of the Home Office
With the pandemic, many people began working from home and it became a necessity to have an office or workspace. However as time goes on with less need for this due to more employees transitioning back into offices again there is now competition among workers who want their own space at work - which could mean that trend may be waning soon!
8. Locally and Sustainably Sourced Furnishings
More consumers are now looking into how their furniture is made, including the wood, glues and fibers used to create it as well local suppliers that can provide products for you. Consciously-made decor accessories or even sustainably produced building materials all have an impact on our environment so look out for these sustainable choices when furnishing your home!