5 decor ideas for summer
Posted by Constantine Kirillov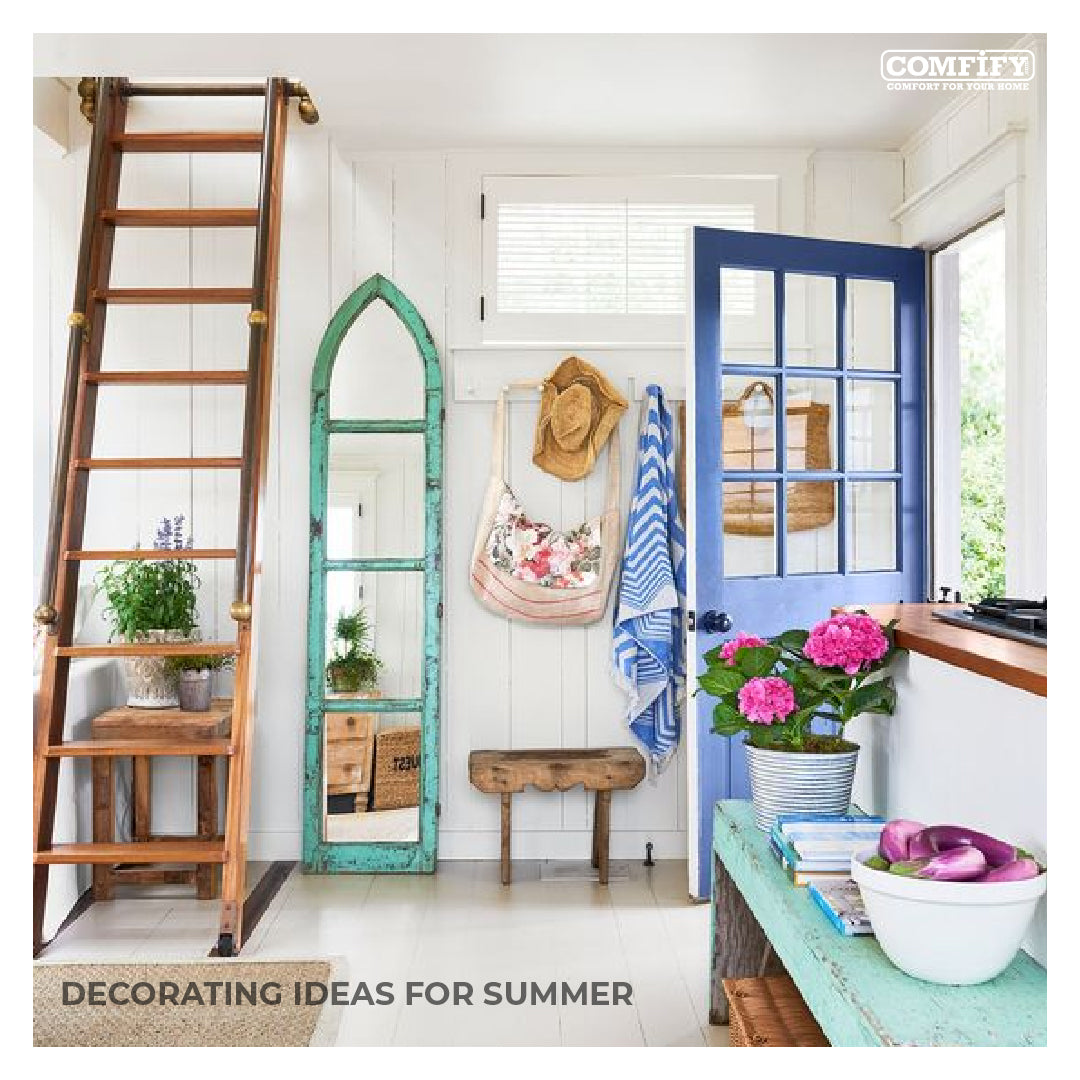 The best season of the year has arrived and with-it new colors and new trends in home decoration. If you are looking to renew harmony in each room of your home, you are in the right place. We leave you 5 decoration ideas for summer, so that you can give it a new hue and fill your life with energy and colors.
1-
Wooden furniture
Let us begin! The main element of this summer season 2021 is wood, although honestly it never goes out of style. The furniture, tables, floors, and wooden cabinets are the most marked trend, since they match perfectly with favorite tones of the year.
The wooden furniture gives a lot of options to decorate, they carry the sensation of warmth with a sober atmosphere but at the same time refined, they adapt to minimalist spaces. Nordic and rustic.
2-
Forever white
White is a color that never fails, it is often linked to the warmth of the day. For this reason, it is the main color this season and the favorite for interior decoration. Perfect for summer days, you can use it to complement the decoration of the main room in the use of textiles and bedding.
It is also ideal for curtains, cushions, furniture and even the walls, in any of its varieties such as ivory white, chalk white, off white and silk white. Managing to convey a feeling of freshness and tranquility. It is possible to incorporate it easily in conjunction with wooden furniture.
3-
Grayscale
This time around, the color chosen to give a special nuance to the summer decoration is gray in all its shades. 
The Nordic style has been becoming popular in recent years, because it is a very elegant style which combined neutral colors. 
If you are looking for a simple and comfortable style, you can certainly use the soft gray palette to inspire your decoration. You can choose a gray sofa, gray curtains, gray pillows and more.
4-
All shades of blue
Blue is a very representative color for this 2021, especially the intense blue to give life to the walls, it will be the perfect complement to renovate your rooms which combined with wooden furniture provide a balanced atmosphere.
You can use tablecloths, napkins, cutlery in blue tones, even blue paintings, and wall art in different tones to give that fun touch to your decoration.
This color, mixed with some elements in gray tones, enables the integration of colors into the home, which are accurate with the summer vibes.
5- Brighten up Your spaces! 
Days are longer a sunniest in summer, so is the perfect time to planning dinners with friends, barbecues, and pool parties. That is why it is important to have an environment with stylish lighting.
On the outside spaces of your house such as the terrace or the garden, an incredibly fun idea is to use the lanterns and garlands, which are trend, they look amazing and harmonize the atmosphere.
However, to inside decoration, you can add in cozy lights, or something as simple as the soft light of the candles, this option gives a delicate and romantic touch a chord to any space.