How‌ ‌to‌ ‌use‌ ‌recycling‌ ‌items‌ ‌to‌ ‌ decorate‌ ‌in‌ ‌shabby‌ ‌chic‌ ‌style‌
Posted by Constantine Kirillov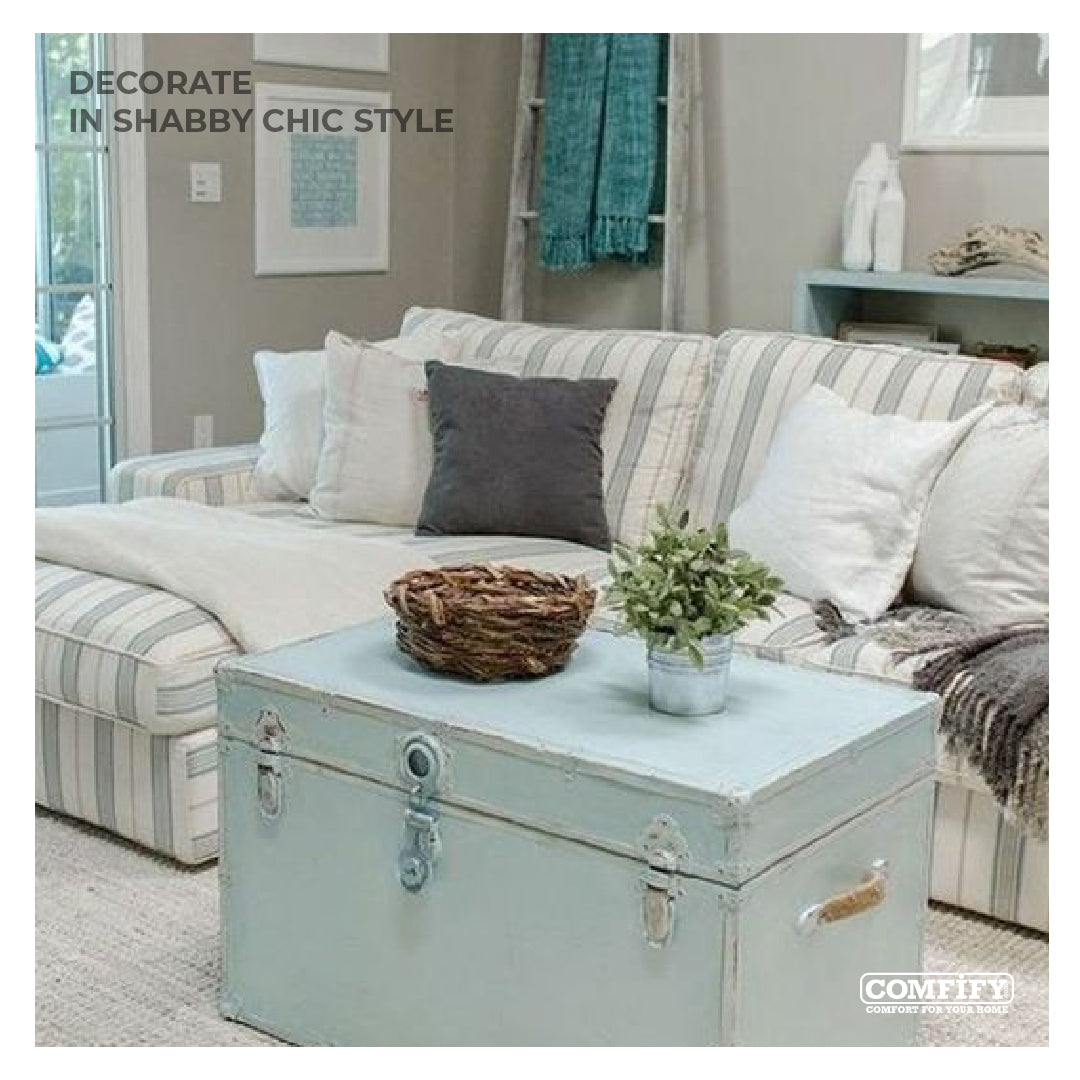 Can you imagine being able to decorate your home with recycled items? Even though it seems impossible, you could create fabulous designs to decorate your home, with items as simple as a tire, bottles, boxes and much more.
Some of the styles most compatible with sustainable decoration is shabby chic. That is exactly right, because you can give your spaces a vintage touch. We are leaving you some ideas for crafts with recycled products.
 
First you must know what exactly the shabby chic decorative trend is. You will find why most people are talking about it, basically because it is an original way to decorate living rooms and bedrooms as well.
It is an interior design style where there is possibly a contrast between old and modern stuffs, the characteristic of this style remains in a slightly worn look to the furniture and it looks like an antique. The pale of colors used for this trend in decoration are pastel tones.
This style is compliant with the sustainable decoration, since elements in the room may be combined and incorporated into different spaces, for example a bottle can be the glass vase that matches. 
Any item could become a craft masterpiece if you want to. You just have to be able to give a second chance to some old objects.
You should know when you are working in the decoration with recycling, you can take from glass bottles to cans and turn them into a precious antique,  eco-friendly and incredibly fun way to give a second life to waste or disused materials, but hold on, these with quite a classy touch.
Usually, to work the items and turn them into a piece of furniture or ornament for decoration with the shabby chic style, the decoupage technique is usually used. Fortunately, it can be applied on different materials such as glass, ceramic, wood, cardboard, and metal.
Once you have selected the piece that will be part of your decoration, you will choose the tone of your preference, which can range from a beautiful cotton candy to a Columbia blue, or any color on the pastel palette. It is better if you try to play with white tones too.
The most important thing to make the finish more real is the technique, as you know, you can use almost any kind of paper like
Newspaper, wrapping paper, paper napkins, playing cards, anyone with various printed images is used, according to the decoration. In this case it can be a floral theme, which with the help of glue and a brush.
Getting into this topic, you can also take some old things that you have unused as those old suitcases in your closet can become part of the decoration. It is possible to turn them into a corner table or a beautiful, flowered trunk. Let your imagination run away.
Do not forget you can make your own furnishings with recycled products such as pallet wood, applying interesting techniques and crafts you can give the perfect finish, a worn look that matches the style you are looking for.
A sustainable and stylish decoration is possible, especially when you can mix the used and the new in the same place, where elegance and vintage come together. The most important thing is to keep the color white and use abundant floral motifs.
However, creativity has an important role in decorating with recycled products, making all the elements contrast with the rest of the decoration is what will bring about the harmony of each room.