6 Ways to give your kitchen a vintage touch.
Posted by Constantine Kirillov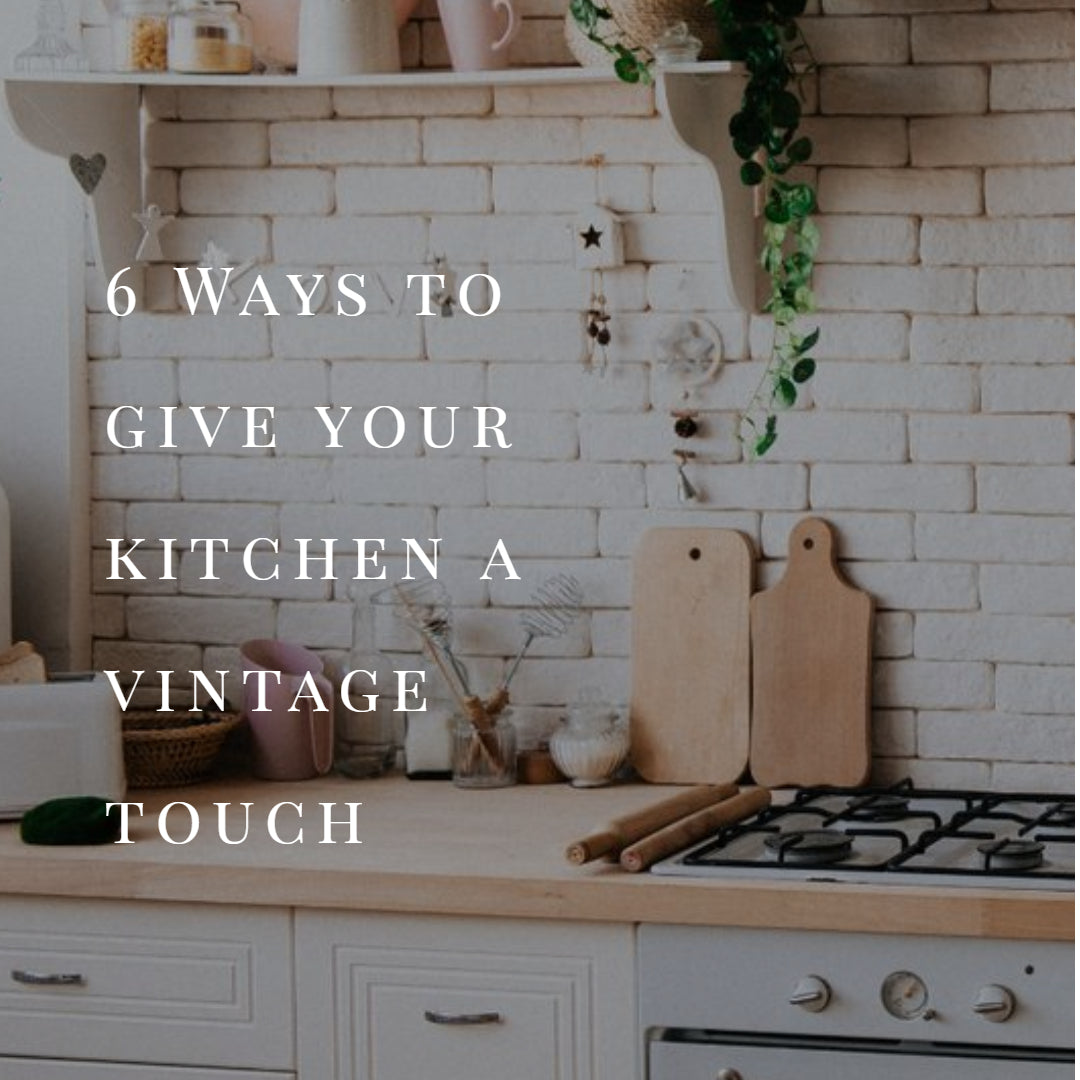 Vintage kitchens have a cozy warmth that their modern hi-gloss and minimalist equivalents can only dream of. If you are planning your own rustic or country-style kitchen, think about the must-have ingredients first and the rest should follow.
Every classic rustic kitchen will have a range cooker, a butler-style white ceramic sink, wooden kitchen units (in a plain or painted finish) including country staples such as dressers and larders, a no-nonesense honest beast of a farmhouse table with a good set of sturdy chairs to match – or mix and match.
But if you don't have the time and energy at this point to change counters or sinks, here's a list with 6 kitchen gadgets that are super-easy to add to your beautiful kitchen, and you can start to enjoy the cozy-vintage ambiance right away:
Mason Jar Kitchenware
Mason Jar designs are praised for their usability and aesthetic appeal. Popularized by the French cook Nicholas Appert, nothing takes us back to the vintage kitchens of the last decades, better than these. Start simple, a Mason Jar Utensil Holder, an adorable set of Mason Jar Salt & Pepper Shakers, and little by little you"ll see how your kitchen is décor elevated.
Owl Ceramic Utensil Holder 
Add novelty in your kitchen, and you'll enjoy every moment you spend in there. The cute owl-shaped utensil holder will "owlways" be your companion while you're trying out those delicious recipes, and will even give you a hand with your utensils.
Shabby Chic, Parisian Style Utensil Holder
This romantic Parisian style, reminiscent of Grandma's kitchen utensil holder, is the simplest yet most effective item you can add to add a little touch of shabby-chic, vintage style to your beautiful kitchen.
Utensil Holder with Cookbook Stand
What's a kitchen without a cookbook? Use a convenient utensil caddy that doubles as a cookbook or tablet holder and indulge yourself into the delight of useful yet, vintage atmosphere. 
Cast Iron Items
      From pans to trivets, cast iron décor is a must for any vintage kitchen. The metal will blend beautifully with your wooden items, creating that cozy, earthy vibe you're looking for. And besides, if you're getting a cast iron trivet, you can be certain that your exquisite, wooden countertops will be protected.
Table Centerpiece A classic vintage table made of wood.
      The wood will either be reclaimed with iron hardware, or it will be polished smooth with carved legs and plenty of details. Choose a table that will fit the space you have available. This could be anything from a square table that seats four to a long rectangle that seats six or eight. And if you're feeling a little confident with your DYI skills, give the table a paint with a distressed color to emphasize the rustic look even more.
       Conclusion
       A "new vintage utensil holder" or a simple trivet made of cast iron can be gradually added to improve the looks of your kitchen and give it that warm, vintage touch without costing an arm and a leg. Begin your journey into the realms of novelty décor.
    Check out all our collection to give your kitchen a vintage touch.