The Basics of Decorating in Contemporary Style - TIPS TO GET STARTED -
Posted by Constantine Kirillov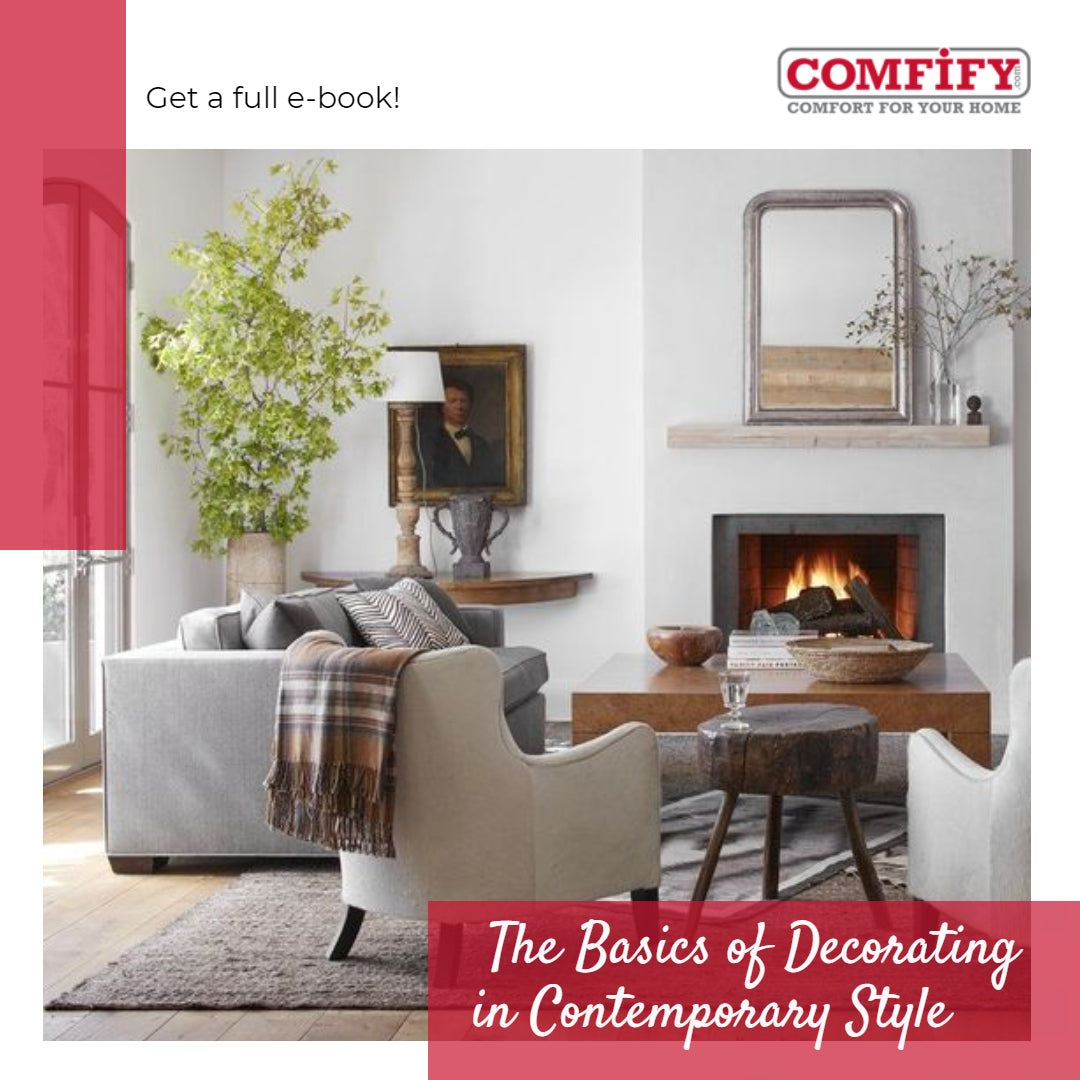 Whether you're looking for a simple room refresh or are starting from scratch, there's something to be said about finding the best interior design style to suit your home, lifestyle, and tastes.
To get you started in the right direction, we've set about to define what makes each standout and are considering the merits of contemporary style for your home, and what it takes to master the look with ease. At some point, there's probably been a time where we've all confused modern interior design with contemporary style, and though they share similarities, contemporary home decor stands all on it's own.
Contemporary decorating style is classic yet thoroughly of the moment and timeless thanks to a light-handed, spare take on decorating to ensure it will never feel dated. While modern decor can feel cold, limiting, and overtly minimal, contemporary style is calming and serene, and is peppered with a focus on architectural elements, decorative details, attention to bold scales, and a concise color palette to create a warm space with easy sophistication.
Simplicity, clean lines, plays on texture, and quiet drama are fundamental in achieving a perfectly balanced contemporary style home. Here's a quick rundown of the architectural details you'll want to highlight to inject your home with contemporary interior design effortlessly:
 For a contemporary living room, keep flooring simple with a classic wooden floor and source rugs that are simple in pattern and carpets that feature a low pile with geometric shapes.
 Source lighting that's simple yet effective in showcasing contemporary home decor and architectural features.
 A mix of metal, stone, and opaque or clear glass.
 Make use of structural elements like molding and exposed brick walls and pipes for added character in an otherwise simple room. When it comes to contemporary interior design, less is always more.
  Select contemporary style home furnishings that are statement-making conversation starters while remaining pared down, with smooth, clean, geometric silhouettes and straight lines. Think solid hues and finishes, natural materials, and unadorned surfaces. For upholstered pieces in a contemporary living room, go for neutrals in textured natural fabrications like wool, cotton, linen, silk, and jute, and bring in pops of color with throws and pillows that steer clear of loud patterns as clean and concise is the mood you should be fixed on.
Though furnishings call for a minimal approach, decorative accessories are where you can get creative when looking for a contemporary style home refresh. From lamps to décor objects to artworks, sometimes the best contemporary interior design approaches rely on the extras you bring into a room after sourcing furnishings that you're committed to.
  For contemporary living room ideas, go for small elements that'll double as unique conversation starters while adding depth and personality to an otherwise minimal room. Paintings and wall art can add bold pops of color, but you should avoid elaborate landscapes or scenes that are more typically found in traditional settings. Vases, bowls, trays, sculptural items, books, and photo frames are great ways to accessorize a room.
  Stick with similar colors and keep colors to a minimum to better harmonize the accessories with the rest of the décor.
If clean and simple style appeals to you, get the full guide and become an expert in Contemporary Decor Style!