How do you display toilet paper in a bathroom?
Posted by Dimitar Videnovd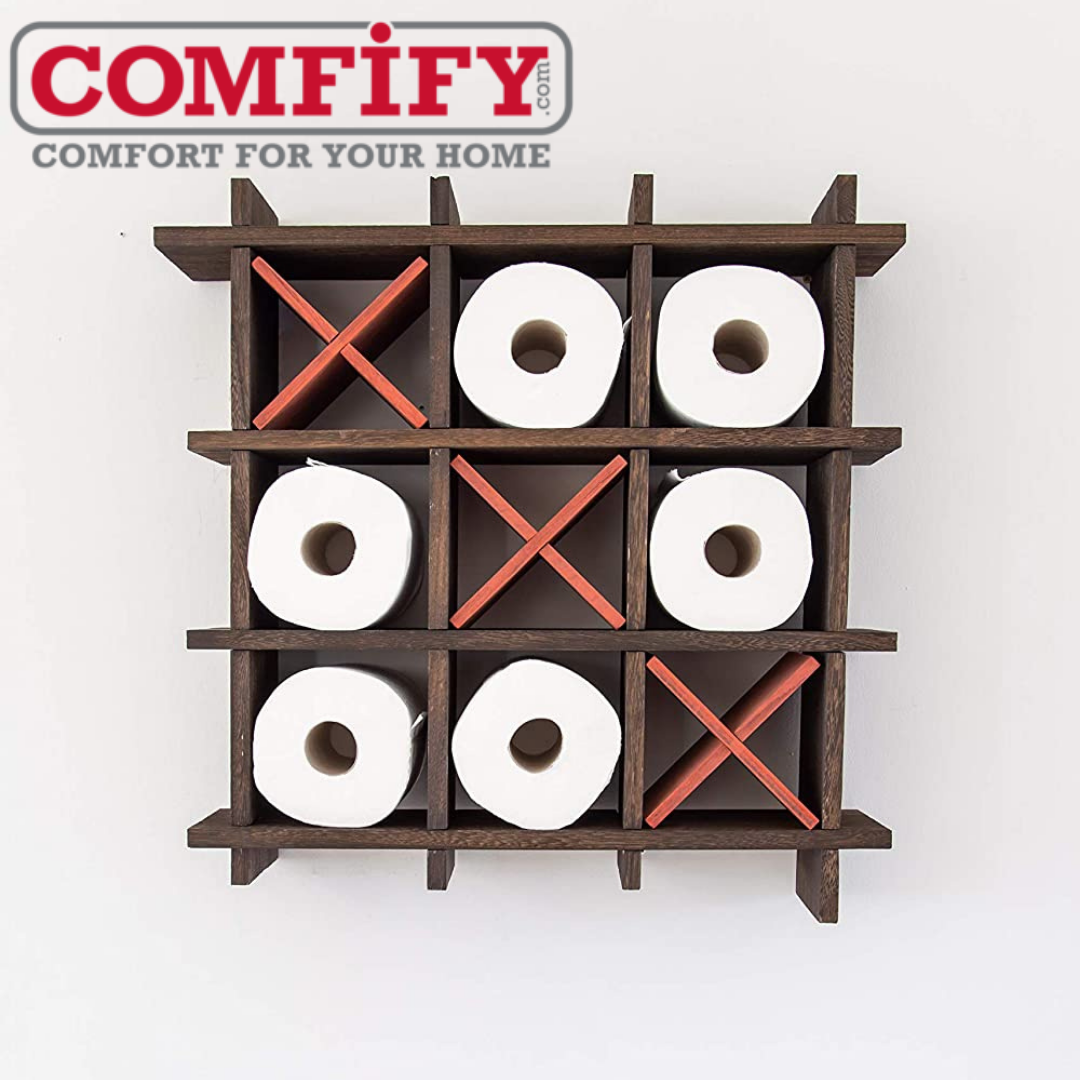 The bathroom may be the most overlooked room in the house when it comes to decoration. You might not think much about how your bathroom looks, but you do spend a lot of time there. If you are looking for ways to make your bathroom more interesting, here are some ideas to improve its look and feel!
We are going to review this wonderful Rustic Tic-Tac-Toe Toilet Paper Holder for Bathroom.
Rustic bathroom décor: Keeping a handful of extra toilet tissues is a must, so why not make it fun? Grab yourself a wooden tic-tac-toe organizer and we bet that you'll never be out of paper again.

Farmhouse shelves organizer: Extra storage in your bathroom is always welcomed, and this beautiful toilet paper holder can hold up to 9 rolls and, has extra space on top for you to place that cute rustic signs you love so there's no reason to say no to it.

Light & sturdy paulownia wood: Paulownia wood is known to be one of the sturdiest and lightest woods available in the world, and it's widely used in industries that require very light yet strong wood.

Sturdy and easy to install: Made of solid, real paulownia wood, these shelves are sturdy enough to keep everything in place but lightweight enough to make sure that they stay on the wall, where they're supposed to. Your package has included screws and anchors, so you can have it up on your wall in 10 minutes. Attention: Assembly required.

Quality and support: We created a great product for you. Our promise to you, our customer, is that you will always be treated fairly and with respect. You will not be disappointed with our industry leading policies and customer service.
Check out this product here: https://www.amazon.com/Comfify-Rustic-Tic-Tac-Toe-Toilet-Bathroom/dp/B081QHD1WB?ref_=ast_sto_dp&th=1&psc=1