How to give your home a fresh spring makeover on a budget
Posted by Constantine Kirillov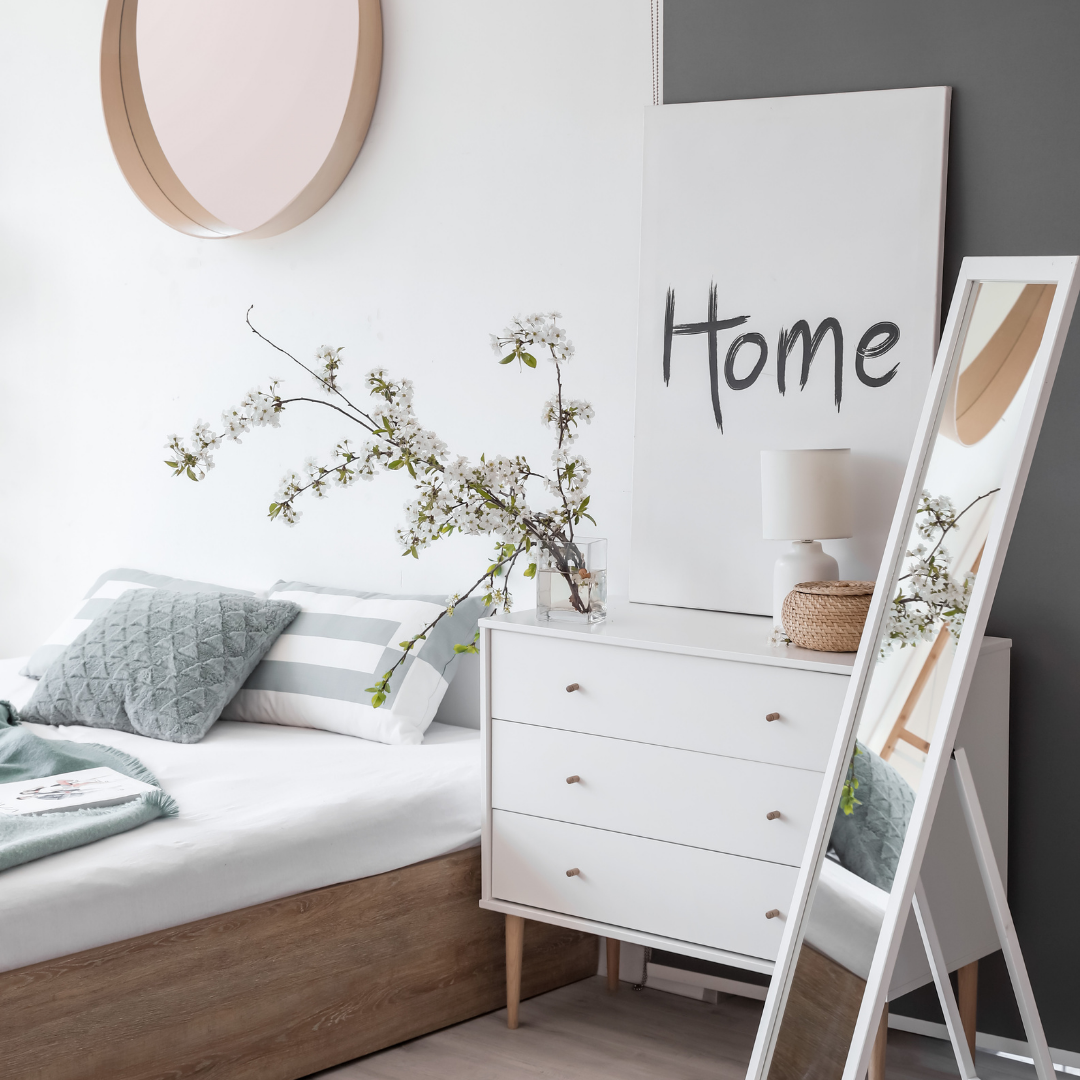 The days are getting longer and the weather is getting warmer, which can only mean one thing: it's time to give your home a fresh spring makeover! A little bit of paint, some new accessories, and a few tweaks can go a long way in making your home feel refreshed and rejuvenated. And best of all, you can do all of this on a budget! So if you're looking for some inspiration for your spring home makeover, read on for some tips and ideas.
1. Change out your light fixtures
It's often overlooked, but a new light can really change the feel of your space. It'll make it seem more modern and fresh when you just have one hanging chandelier or even an fabulous wall-mounted fixture! Don't underestimate its power - ever; these are simple changes that will elevate any room in which they're used properly
2. Switch up your kitchen cabinets
Cabinets are a key feature of any kitchen. They can make your space look small and cramped or organized and sleek. If your cabinets are outdated or just not working for you, consider switching them up! There are many different styles and materials to choose from, so you can find the perfect ones for your home. Talk to a professional about what would work best in your space and get started on making your dream kitchen a reality.
3. A fresh lick of paint
The kitchen is not the only room in your house that needs some new paint. A light color can really make a space feel bigger and reflect more daylight around, so why don't you try out white or gray? You also have ceiling options: blue which is as calming like sky; lighter shades that reflect light like jewel tones - go with what works best for YOU!
4. Invest in new linen
Ditch those old towels and buy some fresh ones! Old sheets can make a room feel outdated, whereas new linen will give your space the polished look it deserves.
5. Spice up the bathroom
If you're looking for a quick and easy way to add some personality to your bathroom, consider using some fun bathroom accessories. There are plenty of great options available these days, so it shouldn't be too difficult to find something that suits your style. We recommend checking out the selection of bathroom accessories by Comfify – they have a great variety of products to choose from, and their prices are very reasonable. So why not give them a try? We're sure you won't be disappointed. 
6. A winning front door
Bring the outside in with a colorful door paint job! You can opt for something simple like my own blue exterior, or get creative and add some personality by choosing an interesting pattern.
But what if you want to do more than just change up your front doorstep? What about updating all of those old shiplap walls inside too - they're not only ugly but also inefficient at retaining heat during winter months due their lackadaisical tilting designs which let cold air seep right through them
7. change  your shelves
 Conclusion paragraph: Changing your shelves can be a great way to improve the look and feel of your home. Not only that, but it can also be a fun project to do with friends or family. If you're looking for a new shelf design, we recommend checking out the shelves by comfify. Our shelves are not only stylish, but they're also highly durable and easy to assemble. Give us a try today and see how our shelves can transform your living space!
8. Revive an old fireplace
Give your fireplace the makeover it deserves by giving it new bricks and logs. You can paint them any color you want, or keep their original colour if that suits better!
Paintings don't have to be complicated; there are plenty out on Etsy which offer simple designs in just about every style imaginable--including country chic with white wooden shutters surroundiing an open hearth decorated appropriately for wintertime activities like baking cookies by candlelight while sipping hot cocoa (or tea).
9. Rug it up
To create a cohesive palette for your open living and dining rooms, invest in area rugs. This is such an easy way to try and divide the space with ease when you want it divided into different areas like these two rooms we'll be looking at today! Not only will using specific colors help label each side as belonging specifically there but also provides visual interest without being too busy or overwhelming-just right if one desires something simple yet elegant
 10. Replace surfaces and switches
The latest trends in furniture are all about updating your space with a fresh, new look. You can update old wooden tables by replacing them and getting rid of the outdated design that has been there for years! Just screw on some stylish switch plates from Screw It On Plastic & Get Rewired Today - we've got everything you need to make this happen today.