5 must-have Comfify products for your new home
Posted by Constantine Kirillov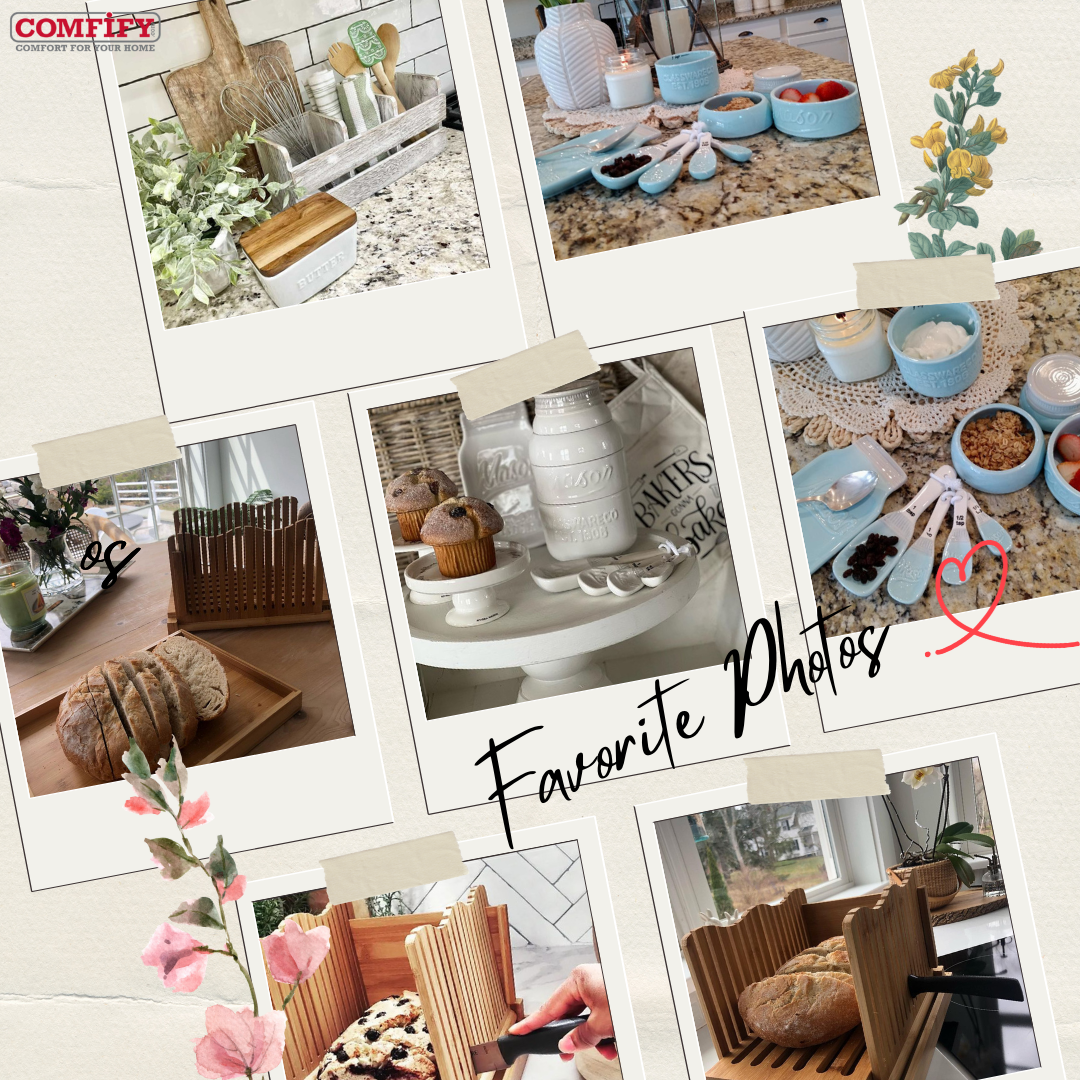 When you're settling into a new home, it's important to make sure that you have all the essentials. These five Comfify products are perfect for making your new place feel like home. From cozy bedding to a soft throw blanket, these essentials will keep you comfortable and relaxed all year long. Plus, they're all available at an affordable price, so you can rest easy knowing that you're getting the best value for your money. Shop now and start enjoying your new home!
Homeowners who love the bohemian look will find these shelves perfect for adding an outdoor or indoor touch to their home. They can be used indoors as well, but they are more likely found outside where there's space on your balcony/terrace and you want something that won't take up too much room!
These rustic wood hanging swings come with adjustable cords so users have options when deciding where best place it: right down middle (for instance against wall)
Bathroom sets are the perfect addition to any home. These designer bathroom suites come in three matching colors and seven styles, with an elegant blend of luxury design combined seamlessly together for high-quality materials that provide superior functionality! Premium 4 piece set includes one washbasin mirror dresser vanity unit complete your look today."
Mason jars are a great way to add vintage style to your home. They come in all shapes and sizes, so you can find the perfect one for your needs. A Mason jar set is a must-have for any new homeowner. Comfify has a great selection of Mason jar sets that will fit in with any decor. Choose from a variety of colors and styles to find the perfect set for your home.
Nesting trays are the perfect way to serve drinks, breakfast in bed or coffee at hotels. Made from natural bamboo these durable serving pieces won't take up much space and can be easily stored when not in use with their nesting design that allows you find room for them anywhere!
Vibrant, colorful mugs are the perfect way to show off your personality. These vintage style coffee mug set offers you 6 different styles that will be sure not only keep drinks hot but also give them character with their unique designs! With this delightfully delightful decoration available at Farmhouse Decor Centerpiece store Front Royal VA , there's no excuse for using boring old white cups when every guest walks in carrying something special as well--maybe they'll even bring friends next time too :)