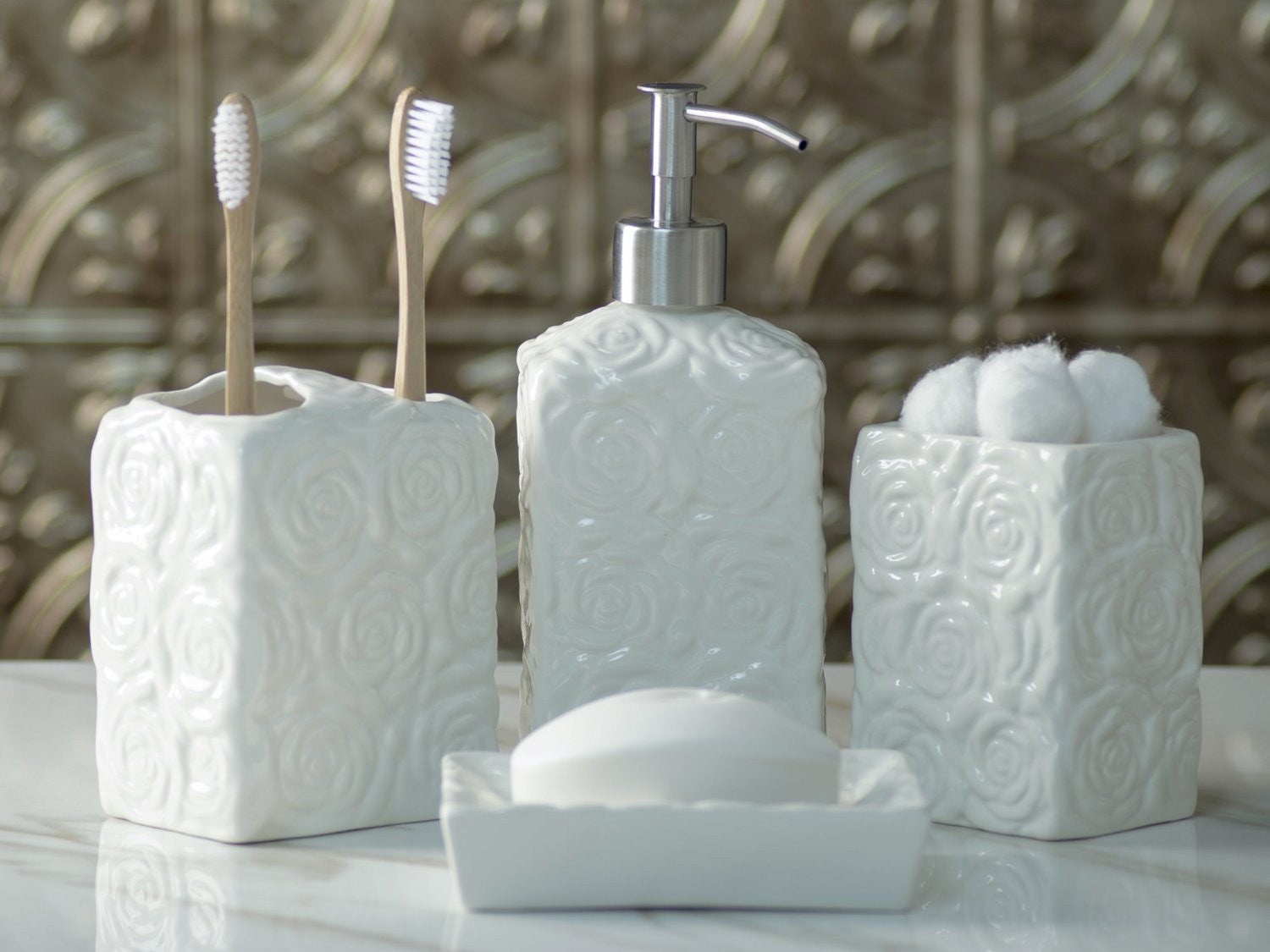 Don't renovate. Rejuvenate!



You know you've been watching too much home-renovation TV when you start thinking it would be a good idea to demolish your bathroom and rebuild it. The dust, inconvenience, and exorbitant cost are three good reasons to come up with Plan B.



Maybe you just need to refresh your space with decorative items and splashes of color. Soft new towels in your favorite hue will give a cheerful start to every morning. How about a matching bath mat? And a coordinated shower curtain can be a key part of your new look.

Another way to brighten your day is with a whimsical bathroom tissue holder. For a Western touch, how about one with a embellished with a cowboy boot? (And it has a matching hand towel holder.) Freestanding paper holders keep the roll off the floor and don't even require hardware or tools to install. Just set them on the floor. A paper holder with a green sprout as its center brings a bit of the garden indoors and lends a contemporary touch., and thanks to a giraffe's long neck, this one can hold multiple rolls.

To put the finishing touch on your bathroom makeover, ceramic accessories are just what you need. They come in matching sets and help you keep your vanity neat as well as giving it a unified look. Holding your toothbrush, liquid soap or lotion, cotton balls, and bar soap, they bring both form and function to the table. Not only are they pretty in their own right, they perform double duty as they rid your counter of mismatched plastic pump bottles with their drugstore labels. The color and pattern of your accessory set will help create the style you are going for, whether you are leaning toward modern or vintage, country cottage or exotic. White is elegant, turquoise is soothing, and gray brings light and darker together.

You don't need a contractor, a tile expert, and a plumber to make your bathroom beautiful. Getting that designer look is easy. A few clicks online, packages arrive, and your bathroom feels new again. See? You didn't even need a sledgehammer.