YOU WILL GET HOOKED
Posted by Kostiantyn Kyrylov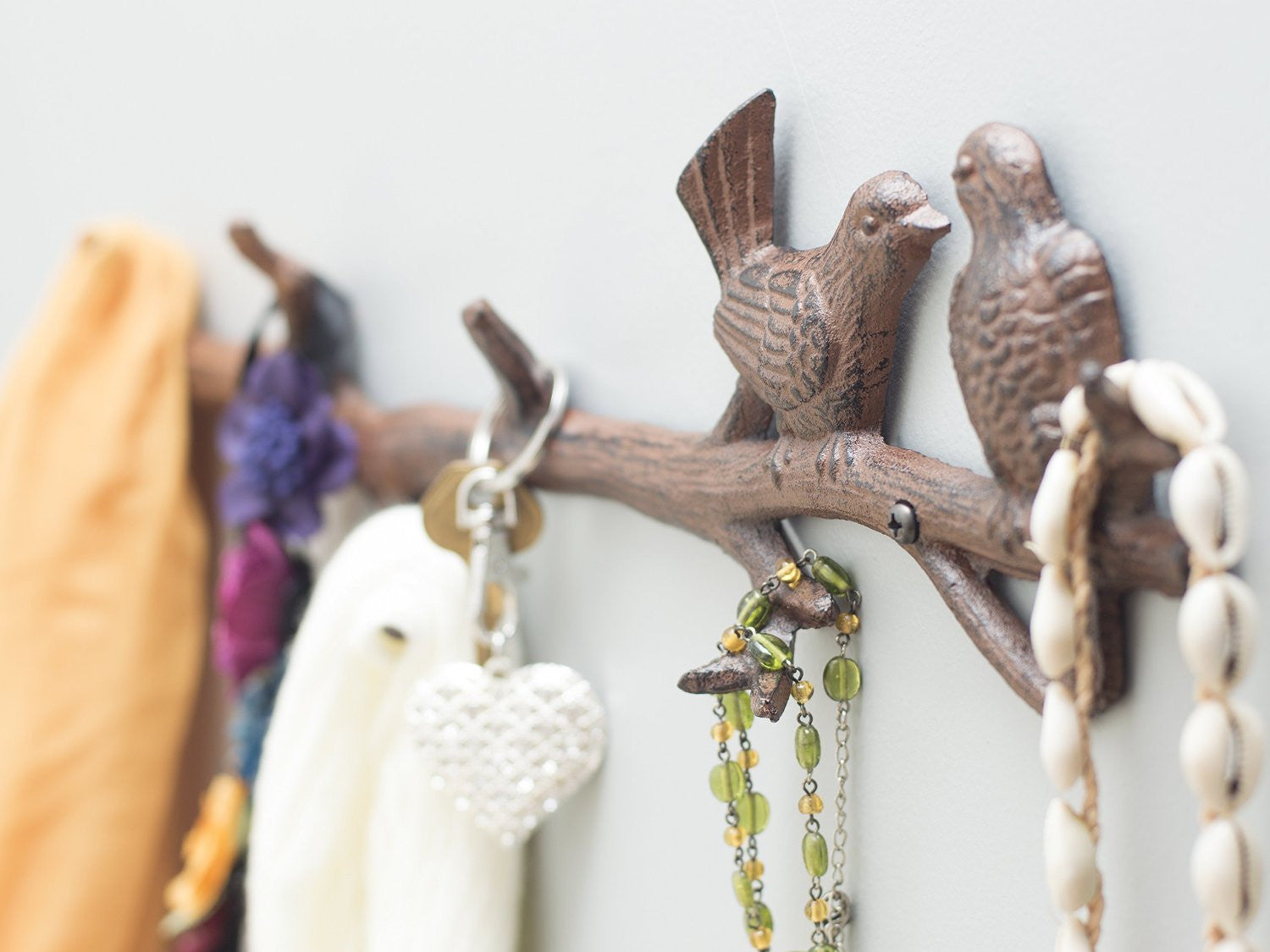 You will get hooked on our amazing wall hooks

In our fast-paced lives, keeping things organized and making mornings stress-free are the keys to success. And speaking of keys… car keys and house keys should be at your fingertips as you leave the house. Grab and go.

A key rack with little hooks is almost essential. Wall racks, or sets of individual hooks, are ideal for hanging not only keys but coats, caps, a leash -- anything you want handy as you head out. An attractive key rack makes a great gift.

When looking for a present for a couple, you might google "his and hers" and find a "His & Hers" wall rack.This decorative and functional rack acknowledges what we all know, that in most couples, she has more stuff than he does, including stuff you might hang on a rack. While a guy might wear the same coat every day, his girl has a casual jacket, a dressy coat, and one for rainy days. Same goes for jeans: He has blue jeans, but she also has white jeans and black jeans (using a belt loop to hang them up is much quicker than folding them into a drawer). And when it come to towels, she might want a second one for her hair, plus a terry robe.

"His and Hers" is such a time-honored concept that it's also catchphrase. His-and-hers gifts are perfect for wedding showers, whether bridal (with the just the girls) or co-ed (his and hers, if you will). After that, there are anniversaries to celebrate. Another thing that rolls around every year is Valentine's Day, with roses and chocolate not exactly imaginative. And let's not forget a housewarming present when the happy couple moves into a new home.

Wall hooks are not only handy for hanging your coats, hats, and keys, or towels and robes, they can be part of your home's decor. Simply displaying an antler-inspired rack can bring a bit of nature into your entry hall, bathroom, or bedroom. For the rustic look you've been wanting, all you need is a cast-iron rack that evokes a country lodge.

Decorative hooks shaped like animals are an easy way to bring a bit of whimsy into your house. Snails are always cute. The branch this owl is perched on [add link to Young's Owl Wall Hooks] is woodsy and eye-catching. And how charming is this pair of antique-style elephants , with their trunks curled to form hooks? Try not to smile when you look at them.

If you have a seaside cottage, or just wish you did, shell-shaped hooks add a fun, beachy touch to your wall . And when a rack with hooks is decorated with a seahorse, a starfish, and shells, you can almost hear the waves lapping outside. Even if you don't have a place on the shore, maybe you have a friend who does. Bring a cool house present when you're a weekend guest, and you will certainly be invited back.