10 Gift Ideas under $20 for Mother's Day 2020
Posted by Constantine Kirillov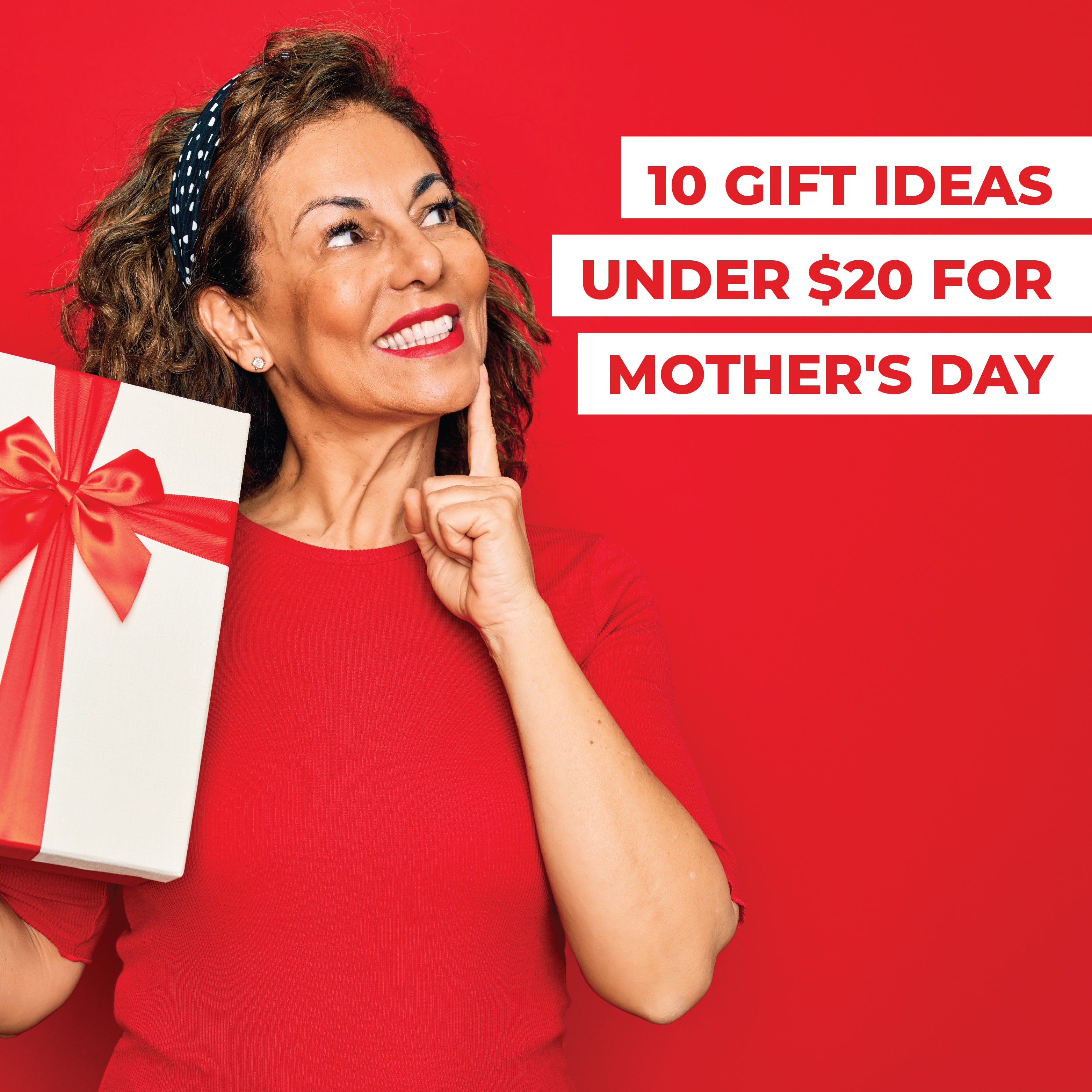 With the current pandemic, quarantine and social distancing rules, it can be a bit difficult to show your appreciation the right way to your mother this year. If you're amongst the lucky ones, you can still visit, help her out and celebrate this special day together like any family would normally do. But if not, make sure you send her a thoughtful gift as a reminder that she is loved and appreciated even in these tough times. She might need this more than ever before.
If you're short on ideas or time, we've put together a list of cute yet useful products that your mother might appreciate and use happily.  
The Mason Jar Set combines the ultimate kitchen beauty of the iconic mason jar look in gorgeous colors, with superior functionality that helps organize and tidy any kitchen. Ideal gift idea for any mother that is into cooking, decorating or simply adores the Mason Jar look.
In three matching colors and several styles to choose from, with the perfect blend of elegant luxury design, high-quality materials, and superior functionality, this beautiful set will be the perfect fit for your mother's bathroom. If clean, modern design is her style, then this is the right product for her.
Most women love jewelry, so your mother might be one of them. If that is the case, you can get her a lovely jewelry organizer for wall. This way, she can keep everything organized, show off her jewelry to her friends, and last but not least, improve the look of any dull wall in her home. You can't go wrong with this one.
The best way to describing your love? Saying it or writing it. Or maybe, getting a set of decorative letters that specifically say "LOVE".  You can't get any more specific than that, so whenever she looks at these letters that can be mixed with any décor type, she'll remember that someone out there cares for her deeply.
A heart is the symbol of love. No matter where you go on this earth, everyone will recognize this symbol. Get this heart shaped trivet as a gift for your mother, and while she'll be able to keep her counters safe from hot pans, every time she uses it, she'll remember that special person who gave it to her.
For some, coffee is the fuel of life. If you mother is one of them, and can't seem to function properly until she gets her cup of coffee in the morning, then this is the perfect gift for her. Any coffee lover will love this set, and the vibrant colors will match any kitchen. Get her this set, and perhaps in a few months from now you'll be able to enjoy a great cup of coffee together.
A modern, decorative accent for any house or apartment, this "Welcome" wall mounted key holder will keep everything organized in the entryway. If your mother is always looking for her keys around her home, now it's time to give her a hand and help. Besides, this will look gorgeous with any décor style.
This novelty mug is an unforgettable addition to any coffee drinker's cupboard; the cute design is unique and memorable, the perfect way to celebrate coffee time.
Tree of Life Aromatherapy Necklace - $7.99
Dealing with anxiety, stress or restlessness? The aromatherapy necklace paired with a few drops of essential oils can do wonders. Give you mother the gift of relaxation, happiness and well being.
Cat lover? Then she will simply adore this gift! Made from sturdy cast iron, this cute and original wall hanger can serve as a reminder of two precious things for her: you, and her cat.
And last but not least, one of the most gifted item in this period, the one with which you can never go wrong, the "Best Mom Ever" Ceramic Mug. Whether it's coffee, tea or juice, this is the one product that she will use daily, and that makes it the best reminder that someone out there cares for her.
           To wrap things up (as well as gifts :) ), a simple gesture gets you a long way. Especially in this difficult times we're living in, a cute, non-expensive item can make your mother feel loved and cared for. So don't waste any more time, and order her gift now.