4 Reasons Why We Should Use Eco-Friendly Products to Decor Our Homes
Posted by Constantine Kirillov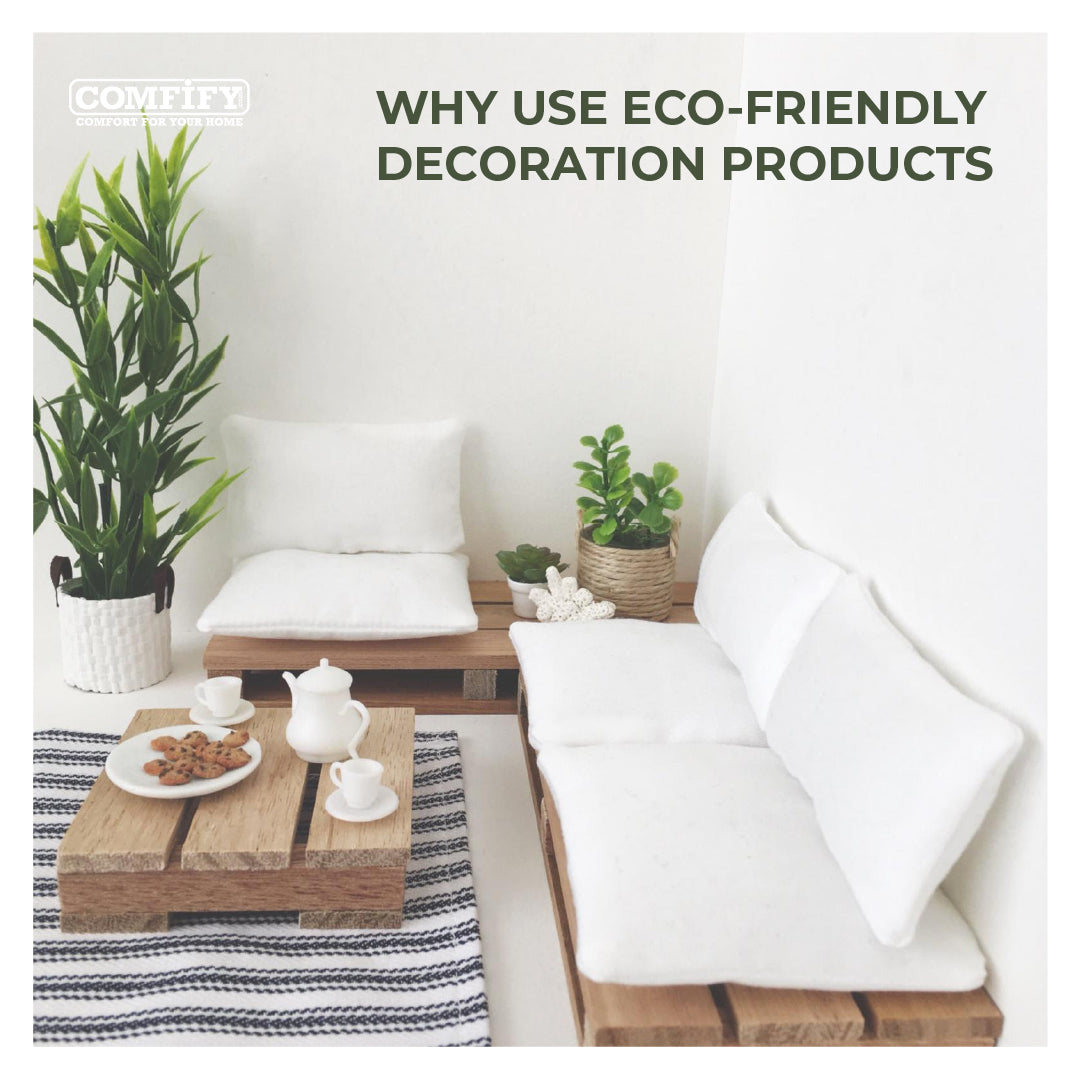 Well, who hasn't heard of the phrase, "Reuse, Reduce & Recycle"? Most commonly used in a sustainable and eco-friendly context, this trend is not going away soon. The increase in the production of eco-friendly decor products has proved to be a boon to building a comfortable home responsibly. By buying responsible products, we do no harm to the environment and encourage ourselves to be a part of a sustainable world. Here are the top 4 reasons why we should purchase eco-friendly decor products that fit our aesthetic sense.
Healthy Indoor Environment:

Most products are made from a manufacturing process that pollutes the environment and can cause allergies to our skin. A home décor piece may contain a lot of harsh chemicals and toxins. Using

eco-friendly decor

is beneficial for those who suffer from sensitive skin and is less cause of worry for your children and your pets. The environment safe build of an eco-friendly product makes them safer, creating a healthier home environment for your family. 

 

Less maintenance:

With our busy lives, it makes absolute sense to invest in furniture. This decor lasts a lifetime but requires minimal maintenance and upkeep. Using green building materials that are more durable and require much less maintenance over time and investing in eco-friendly décor products, we are reducing our impact on the planet we live in. Along with saving up on costly repairs required when maintaining cheap décor items, we are also in a safer future in our own way. 

Promotes sustainability:

Eco-friendly decor

items are made sustainable in two primary ways. The first method is during production, and the other is by recycling. Thanks to greater awareness around the eco-friendly movement, many organizations have started investing in renewable energy sources. We can find this to be the case when opting for

bamboo products

. This means that the wood is often harvested and replenished from sustainable forest farms. Many companies have even started using solar, wind, and water energy sources to produce their products. 

 

'Green' Design Style:

With the latest trends celebrating eco0friendly and green furniture, we don't have to worry about compromising between style and environment friendly. With some companies even offering customized build-ins that fit in our budget, match our aesthetic design sense and are safe for the environment – it is a boon to design our homes that are safe for our families.
It is time to reduce our carbon footprint. We must take steps now and start working to reduce our negative impact and help sustain the environment for our future generations. We recommend you check out these range of eco-friendly decor and bamboo products for our homes.