Welcome springtime with our best Home Décor tips!
Posted by Constantine Kirillov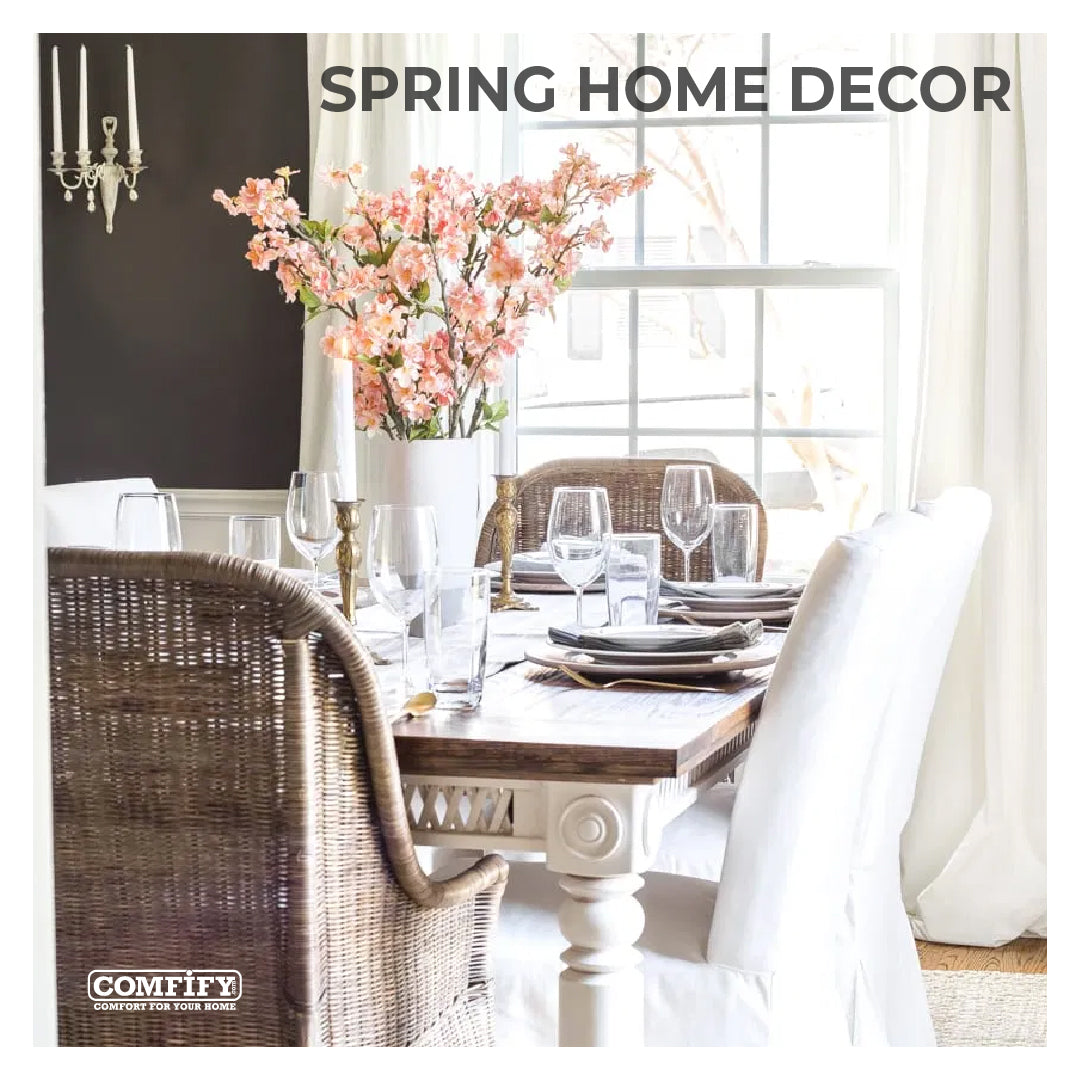 Spring is the season of rebirth. Who can deny such a warm and summerish welcome, and that is why, post-winter season, we are excited to welcome spring. So excited that we are usually ready for it before it arrives. While waiting for the winter to pass is not typically fun, we can breathe in the soothing sun and prepare our list of how to tweak our home for the spring to come. Our list includes changing our homes to create a new, fresh look and bring the outdoors in. With such an easy-to-do list that also doubles as fresh spring decorating tips and tricks, it is a child's play to achieve a look you love with just a little inspiration.
Right from pastel colors to floral accents and new patterns, get ready to pop a fresh watermelon cooler and bring these casual spring decorating ideas and styling tips home with you this season. It is time to freshen up your own space, and we sure are excited to help you. 
Give your home a theme: Give your space a harmonious feel by creating an overall piece for your house. The first sign of spring season is always the florals. From daffodils to daisies, it is the natural theme to choose for spring decor theme. What a fun way to bring the outdoor garden feel indoors by getting creative and setting flowers in various containers. Creating a mix of boxes also adds interest to the flowers' choice, creating harmony throughout the living space. Include these Rustic Indoor Hanging Shelves to add a spring decor in your home:
Bring on the green texture:

The key to success for vignettes is adding tons of texture while keeping the color palette strictly greens and neutrals. Natural plants help bring these vignettes to life. You can continue the greenery theme by opting for well-chosen pillows that will add to the garden feel. You will surely love these pillows all year long. Lately, muted pastel tones have picked up momentum in the interior design. You should consider adding light, blushy styles of cushions to your living room and also incorporate pastel vases, lamps, or other accessories or create a pastel accent wall with a can of paint!
<a href='https://www.freepik.es/fotos/maqueta'>Foto de Maqueta creado por vanitjan - www.freepik.es</a>
Increase the natural light:

It is recommended to consider removing heavy drapes or window coverings. You can even replace them with something lighter and more translucent. In this way, you will add more natural light to your space which will help you maximize the longer days.
Bring on the flowy linens:

Move over heavy woolen cushion covers and throws! It is recommended for a more airy and sunny feel to use lighter fabrics in your curtains, bedspreads, and throws. Roll away the thick woolen carpet and replace it with a fresh jute one. You can also install a rope-lamp or a quirky rope chandelier made of natural materials that will fit into any décor style – be it minimalist or maximalist or anywhere in between.
It is time to say hi to combining your spring cleaning with these stunning décor updates and welcome the spring season. Start by exploring Comfify (
https://comfify.com/
) to know how to incorporate these trending spring décor ideas in your home.