How Floating Shelves Work?
Posted by Dimitar Videnovd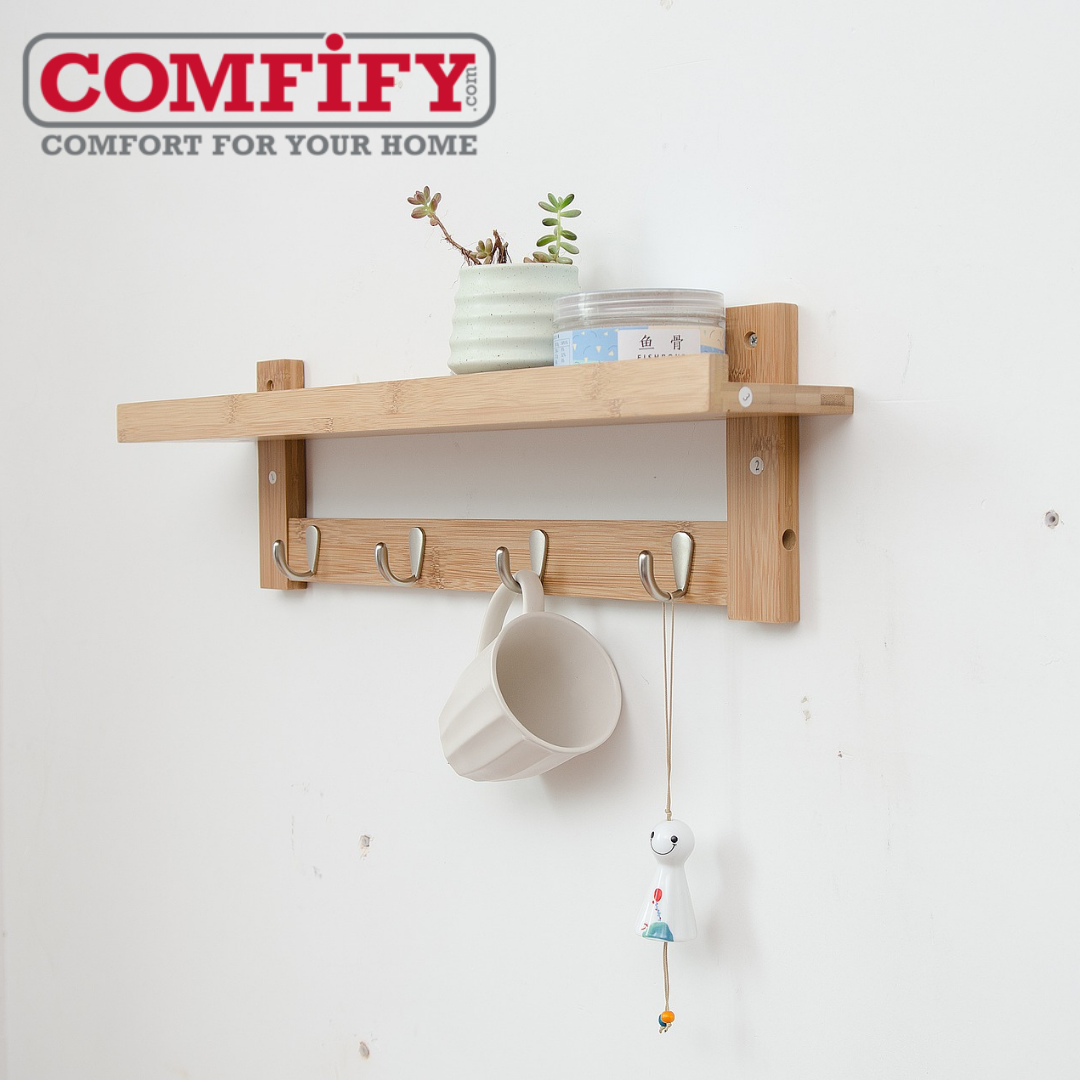 Floating shelves can be a great addition to any home. They're popular because they provide an easy way to add storage and display space without the need for furniture or floating them on top of your existing cabinets. However, floating shelves may seem like a difficult project, but installing floating shelves is actually very simple and straightforward. Let's go over how floating shelves work so you can get started with your DIY project!
The first step in floating shelving is to determine the location of where your shelf will be installed. There are a couple things you want to consider when choosing a place for floating shelves. The biggest thing to take into consideration is weight bearing capacity, which means how much weight can the wall support? All walls have different weights and some drywall may not be able to support the weight of floating shelves.
Once you've decided on a location, it's time to attach wall brackets. Wall brackets are metal pieces that can be screwed into your walls with screws provided by the manufacturer. After you have secured them in place, they'll hold up your floating shelf so that all you need is to slide it on.
Now that your floating shelves are in place, you can start to decorate them! They make great spaces for books and other decorative items such as plants or vases. Floating shelves give you a way to express yourself through the decoration of these little displays while also providing functional storage space at home. Plus they're easy to make, so there's no better time to get started with floating shelves!
If you are still looking to buy floating shelves- take a look at these ones: 
https://www.amazon.com/Industrial-Mounted-Hexagonal-Floating-Shelves/dp/B095C3DG67/ref=sr_1_6?crid=X16XXMLK3FOX&dchild=1&keywords=hexagon+shelves&qid=1629219661&refresh=2&sprefix=hexagon%2Caps%2C970&sr=8-6