(Re) Setting Your Home With Warmth This New Year
Posted by Constantine Kirillov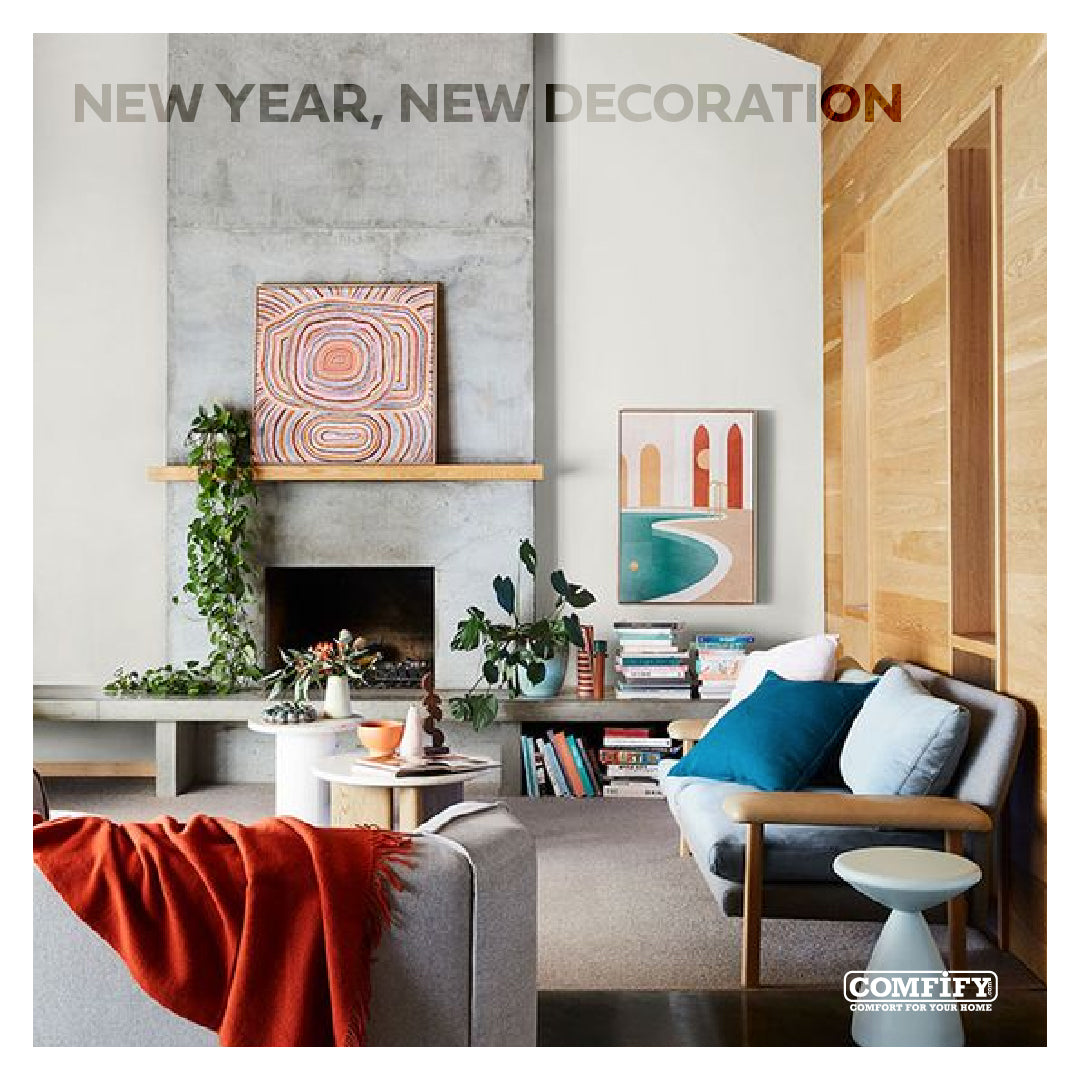 If there's something that most of us cherished in 2020, it has to be being home with family. After almost a year of being locked in, 2021 has been welcoming, bringing with it hope, joy, and positive changes. With January as a new start, everyone is excited to hit the reset button and bring out changes to their personal selves, habits, and actions, all with the hope to live the best year of their life. As they say, New Year, New Home. In the spirit of that trend wherein we invite newness to kick in for a refreshed home, here are 3 ways to ready your house for an alive yet warm 2021.
Undeck the walls
Either your home belongs to the type with holiday decorations still hanging, or your decorations are off. Nevertheless, your interiors are looking shallow and bare. It is no lie that every year, we get so used to seeing the decorations that we don't understand how sad the bare walls can look. But on the positive side of it, we get to see these walls from an entirely new perspective opening up possibilities for new ideas. Instead of the Christmas tree, you can put up a tall indoor plant or a lamp. How about an arrangement of flowers or a wall mirror? Or a Rustic Wall Mounted Hexagonal or even Square Floating Shelves to stack up against your daily reading dose of books or even succulents. Do you think you have space for additional pieces of figurines that you can fit on these shelves?
Declutter your home
If you like home décor and its execution, you would know how effective it is to get rid of decorations and make your home feel calm and clutter-free all at once. The trick is to tempt yourself to purge your home of items that you don't use enough. You sure don't want to keep adding stuff on top of things. For example, if you were gifted a pretty plump cushion for your couch, ask yourself if you're going to keep the ones that were there before. You could keep them aside, making way for a cleaner, fresher look. You can even take stock of what you received or purchased over the holidays and then see what you can donate to make space for the newness.
Bring the greenery and the lighting
Replenishing your home by bringing greenery into your interior is one way to channel vitality and life in your home. One way you can do it is through flowers, plants, and foliage. We recommend that you be conscious of the lighting as it plays a vital role in setting the mood. During festivities, use bright shades for home decor. In the mornings, you should make the most of the natural light to create an environment of casual, airy conversation. In the nights, some yellow light sets a cozy and musical mood. Don't forget to put up a Decorative Wooden Letters symbolizing your love for your home for "Home is the starting place of love, hope, and dreams."
Go with your gut feeling and let your home speak out the language of authentic beauty. It is time to bid adieu to our human tendency to shove clutter away.