6 simple steps to make your Christmas table look attractive
Posted by Constantine Kirillov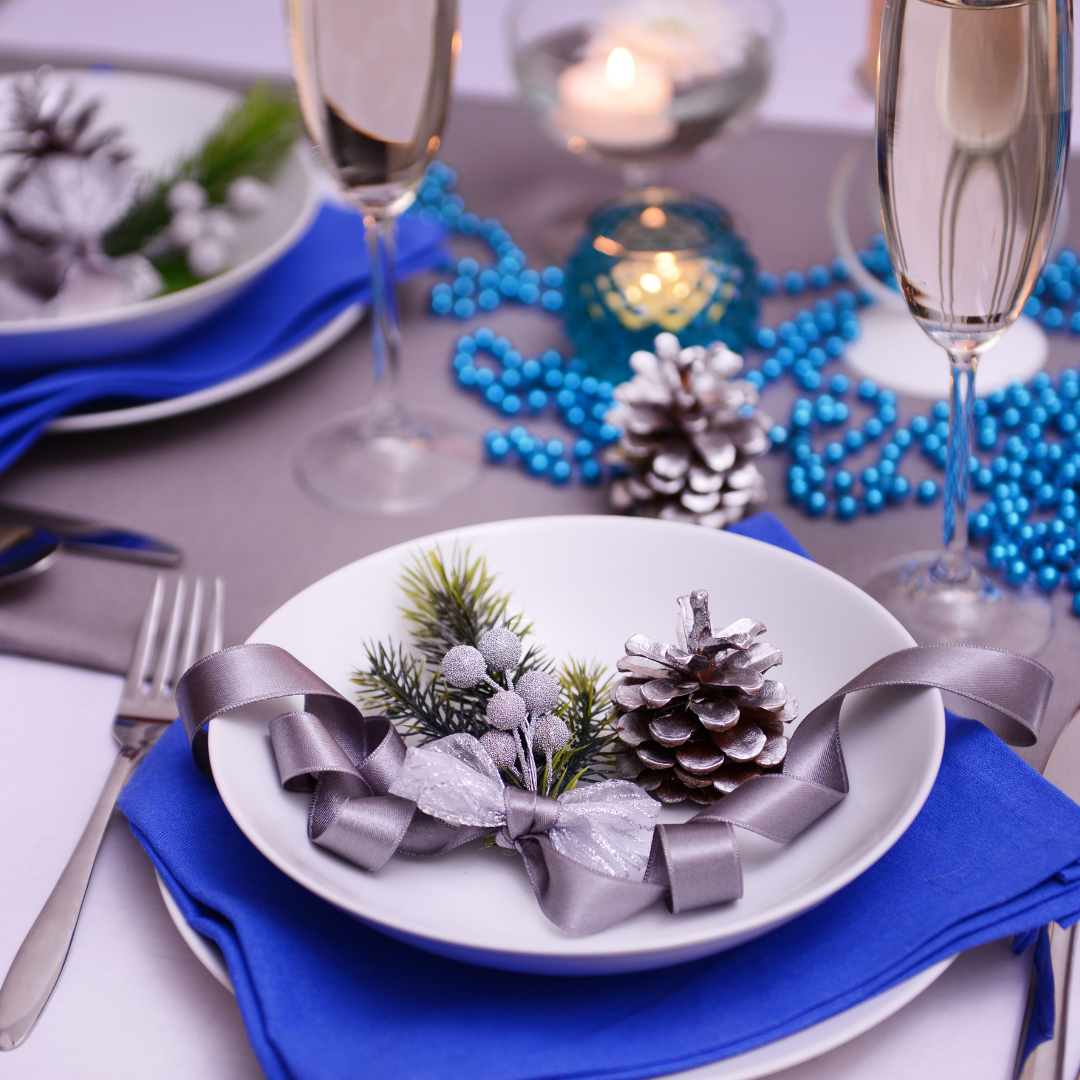 Finding the perfect Christmas table decoration can be difficult. With our huge range of gorgeous designs, you are sure to find something that will suit your style and personality perfectly! We have decorations ranging from candles in jars or blown glass bottles as well centrepieces made by hand using fresh fruit slice beautifully on top- all neatly Suitable for any occasion; it's hard not having an amazing time at this celebration with such creative options available
The holiday season is such a joyous time of year. It's filled with giving, love and family. But the most important thing to remember during this festive season is how you can make your home feel as warm and inviting as possible. For some ideas on how to decorate your table for Christmas, read more below! 
1. Make a centerpiece with pine cones, cinnamon sticks, and cranberries
Christmas is a time for family, friends, and festivities. One of the most important things to have on your Christmas table is a centerpiece. Making one with pine cones can be an enjoyable way to get in the spirit of the holiday season! In this post you'll learn how to make a centerpiece that will not only look attractive but also smell nice too- perfect for setting up your home during this festive time!
If you're looking for something new and different for your next gathering or would like to add some natural ambiance to your home at any time of year, then check out these ideas below. You'll find many sources online that provide helpful tips on making them as well as other ways they can be used.
2. Place candles on the table for an elegant touch
Christmas is a time for family gatherings, feasting and celebrations. One of the most important parts to setting up your Christmas table are candles. Candles create ambiance in any room and they give off that warm cozy feeling that will get you into the holiday spirit!
It's also important to have fresh flowers on your table for decoration purposes. Flowers are not only aesthetically pleasing but they smell wonderful too! The scent of fresh flowers can be very relaxing during dinner or while opening presents after dinner. Moms should take some time this week to prepare their homes for the holidays with these simple steps so everyone has a great experience at home this year!
3. Add some mistletoe to the room for a romantic feel
Mistletoe is a traditional Christmas decoration that symbolizes luck and love. It has been used as an ornament for centuries, but it's not always easy to find the right one. Mistletoe should be hung in doorways or other places where two people can stand beneath it. The mistletoe will make your room look elegant with its natural beauty and festive charm!
Did you know? Mistletoes are often found at the end of Christmas wreaths that are usually made out of holly leaves or pine branches. They also grow on apple trees, which is why they're sometimes called "apple kisses."
Mistletoe was once thought to have magical powers during ancient times. 
4.Decorate with warm and inviting shades
Trying to pick the right colors for your home decorating can be a challenge, but there are some fantastic ideas that you can try. One popular trend is using warm and inviting shades of red, green, gold and silver for Christmas decorations. These colors are perfect because they look festive without being garish or overwhelming. Plus they work throughout the year too! So here are 4 ways to use these colors in your holiday decor:
a) Use red as an accent color on gifts with white wrapping paper
b) Pick up some metallic red stockings from Target this year
c) Display a garland of pine cones wrapped in gold ribbon on the mantelpiece  
d) Fill glass jars with cranberries and tie them
5. Welcome nature to the table
The beauty of nature can be an inspiration for your table setting. Choose seasonal fruits to add some colour and freshness, without the need for flowers or other embellishments that may not always work in place!
Chips are also a fun touch that will avoid any potential dulling effect from greenery around plates - plus they make good conversation starters with guests who might never have tried something new before.
6.Keep it classic with country style
For an earthy and natural Christmas theme, start by dressing the table in tartan cloths to mix with plain placemats for color. Add various candle holders that have country-style touches such as wood handles or spice boxes filled herbs and berries inside! Create a name holder out of threading nuts together along side small branches then tying them into one string so they hang down like garland decorations on your dinnerware plates.
A great final touch can be creating some cracker tags which guests could take home after dessert has been served–I used embroidery cotton linen fabric napkins around these parts since ours was getting dirty quickly during our catered gatherings
Conclusion paragraph: We hope you've found some inspiration for your Christmas table decorating this year. Whether it's a simple centerpiece, or something more extravagant like the tree pictured above, we know that with these 11 steps to make your table look great, you'll be able to create an eye-catching showstopper of a dining room!
And don't forget—we have some great deals this month on our ceramic rustic mugs if you need more items to add an extra touch of whimsy or color to your celebration!