How to redecorate your home into modern farmhouse décor.
Posted by Constantine Kirillov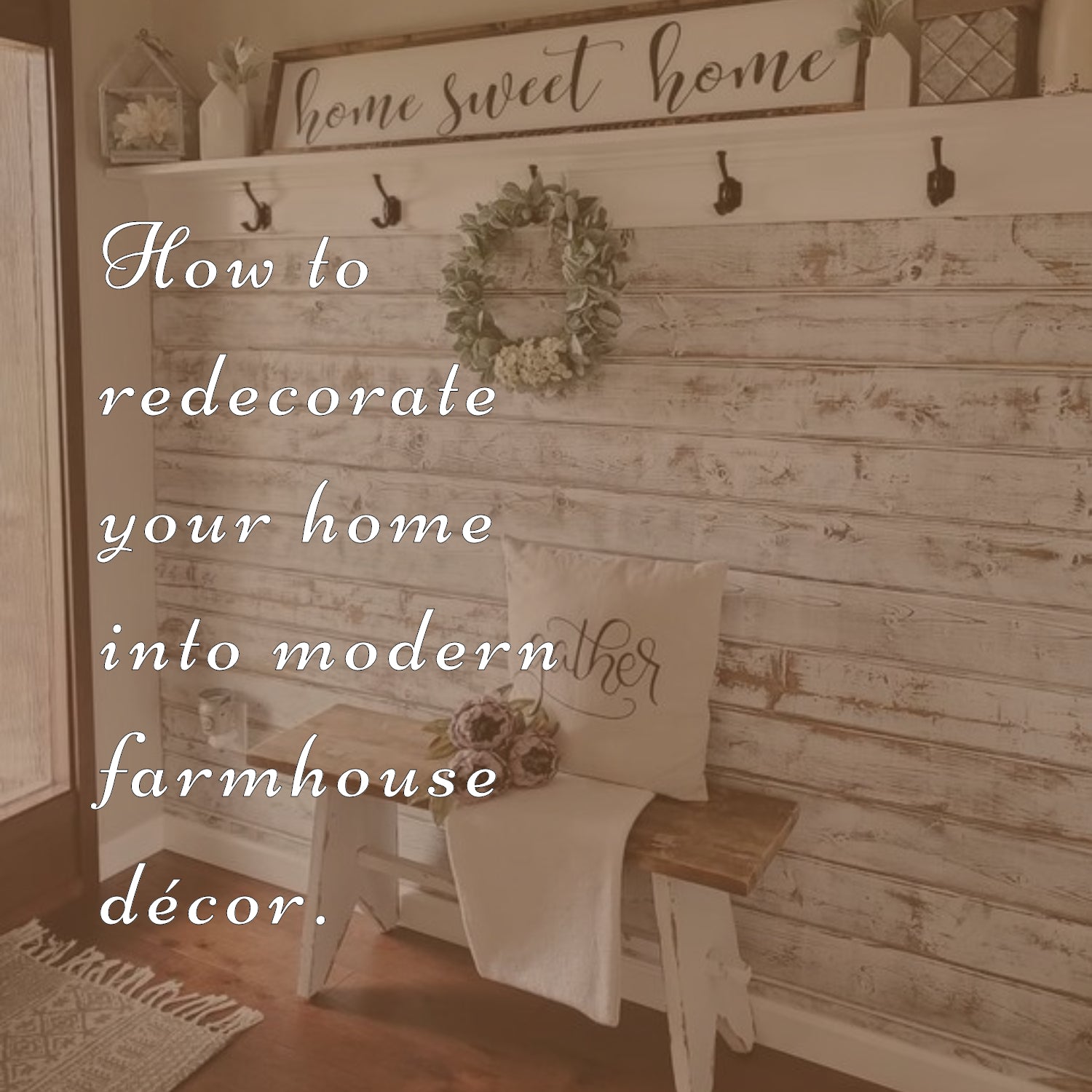 Farmhouse Style Decoration is inspired by the homes of North American farmers, this style seduces both lovers of rustic decoration and inveterate urbanites. Thanks to this style you will be able to combine pieces from the past in a fresh, modern and comfy environment.
We listed some tips to make it easier for you to find the inspiration and accessories needed to have a modern farmhouse decoration, take a look:
MORE WOOD!
Typical American constructions, especially rural ones, are in the vast majority made out of wood, hence this decorative style gives a lot of prominence to this material, not only on the floor, but also as a coating.
COUNTRY ATMOSPHERE
It is not an urban style, as the industrial one can be, hence the decorations of this style exude country flavor, but with a very cozy, delicate and romantic nuance.
THE VINTAGE TOUCH.
You can not miss this. Whether in accessories, such as this metal sign, or in pieces of furniture. Utensils related to field work or farm work, are also a classic of this decorative style.
SQUARES AND STRIPES
Squares and stripes are a must for this decorative style. Whether it is in cushions, blankets or even upholstery don´t forget to keep it as a priority.
TURQUOISE AS A CONTRAST COLOR.
Although the dominant color palette is whites and beige, the farmhouse style is complemented by other contrasting colors, such as turquoise, lilac or pale yellow.
Keep these tips in mind and in no time your home will have the rustic touch that you always wanted. In addition to these tips, keep in mind this list of essential elements in any house with Farmhouse Decoration.
Shaker style chairs: The Shakers were a religious group that was formed in England in the 18th century and later passed to the United States; This group is admired for its creations in architecture and cabinetmaking, within the latter the popular Shaker chairs
Rustic shelves: The wooden shelves are a mandatory element as well as being very functional when organizing and storing inside the home.
Iron or steel accessories: Metal accessories, galvanized steel, etc. will add a touch of balance to a rustic aesthetic.
Wrought iron headboards: Add a classy and elegant touch to your bedroom with an iron headboard without losing the farmhouse touch.
Now you have all the information to start putting everything into practice and converting your home to the best Modern Farmhouse Deco style. Do not forget that your personal touch and your creativity are super important when decorating. Until next time.